Generally speaking, being admitted to a hospital is not on our list of things to do. It means we are sick or injured and not in an excellent mood to start with. But if it happens, what kind of experience will we have?
In addition to helping us get better, hospital staff want us to have a good recovery experience. They will check on us frequently. Respond if we're in pain. Keep us informed of our condition and what's being done for us. Answer our questions. Respect us as human beings while we are dependent and vulnerable.
We can also help ourselves to have a better experience. Here are a few ways:
Be honest and complete. Our patient record will be confidential and secure. Our providers need to know our medical history accurately to give us safe and effective care, even if it's a little embarrassing.
Understand how hospitals operate. Medical and surgical care are complex. There are many professionals in the hospital whose expertise make that possible. To help ensure that their roles are coordinated and their work is free from errors, processes are regimented and redundant. It may be annoying that several providers and hospital staff ask us the same questions or scan our wristband ID before giving us each medication. We're the same person whose name and number they checked an hour ago. But these are all safeguards against error and we should feel reassured that they're happening.
Hospitalists guide our care. Few primary care providers come in to the hospital anymore. All hospitals today have hospitalists – physicians, nurse practitioners, and physician assistants who specialize in inpatient care. They work as a team and are in the hospital 24/7. If we arrived at 1 a.m. they were here to admit us. If we have chest pain at 9 p.m. they come and evaluate us. They may be fully responsible for all of our care or may co-manage it with a surgeon or specialist. They are our main providers and guide our care while we're here.
Be cooperative but not passive. We may receive medications we aren't familiar with. Our providers and nurses should tell us what they are and why we're getting them, but we should still ask questions if we need clarification. What are the risks? Are there side effects to watch for? If we have concerns about our care we should discuss them with our providers and see whether there are alternatives. Our inpatient care team will continue to provide proper care whether we understand the plan or not, but understanding it helps us contribute to our own recovery.
Procedures such as imaging, blood draws, and respiratory and physical therapy can be annoying when we don't feel well, but they make successful care possible. If we can muster a positive attitude and work with those trying to help us, it will help them go more pleasantly.
Visitor policies are necessary. The pandemic is still active, and visitor policies are more restrictive than we may like. When only one person may visit in person, a Face Time or Zoom visit with others on a smart phone or tablet is the best alternative. Hospitals must also require staff and visitors to wear masks even if vaccinated. Letting our family and friends know will be appreciated and make for an easier stay.
Most of us try to maintain our health on our own. When we're hospitalized, we are largely dependent on other people. But we can still have a major role in our recovery and our experience.
About Dr. Joseph Moser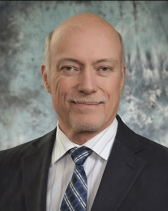 Dr. Joseph Moser is the Chief Medical Officer at University of Maryland Charles Regional Medical Center. He has over 40 years of experience in the health care field and now oversees all of UM Charles Regional Medical Center's doctors on staff.