When Edward Prince was admitted to University of Maryland Charles Regional Medical Center in February, the 69-year-old had no idea the trouble he would face. The retired sheet metal worker from Mechanicsville, MD, had end-stage renal disease and needed to start dialysis to perform the work of his failing kidneys. That meant he required surgery to create a connection in his forearm for accessing his veins and arteries.
Unfortunately, he suffered a series of complications that sent him back to the hospital several times. He was readmitted for congestive heart failure when fluid collected in his body and again when he experienced problems in the opening to his veins, which made his dialysis treatments less effective. He ended up requiring four additional surgeries.
These problems might have been overwhelming for Prince if not for the hospital's transition nurse navigators and case managers, whose job is to troubleshoot problems for patients. These nurses are tasked with making sure that patients' needs are met once they leave the hospital — and trying to keep them from returning unnecessarily.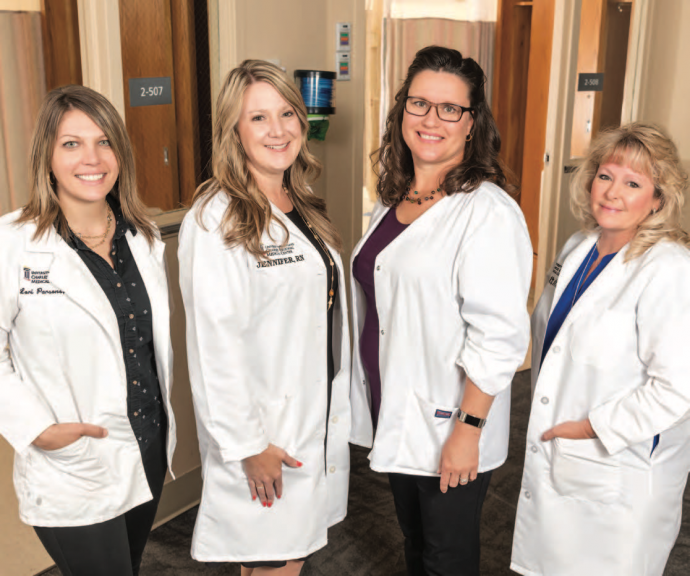 Before he was discharged, Prince says, a nurse went over his medications, highlighting the ones he should stop taking and those he needed to take in a different dosage. 
When he was back at home, "the transition nurse called me every other day for a week," he said. "She asked me if I had weighed myself, whether I needed any of my medications, and when I was going to see my cardiologist and my nephrologist [kidney doctor]. And she answered every question I had. If she didn't know the answer, she found out and called me back. It helped me relax and took a lot of the stress off me." 
Now at home and doing well, Prince is on the transplant list and waiting for a donated kidney.
Guiding High-Risk Patients Home
The Transition Nurse Navigation and Case Management programs at UM Charles Regional work together to care for patients at discharge. 
"Case managers work setting up a discharge plan, but a lot of times patients need individualized navigation, resources and education on their condition," Mary Hannah, RN, manager of population health, who oversees the Transition Nurse Navigation program, said. "That's where nurse navigators come in. They meet the needs of the patients beyond the traditional care given in the hospital."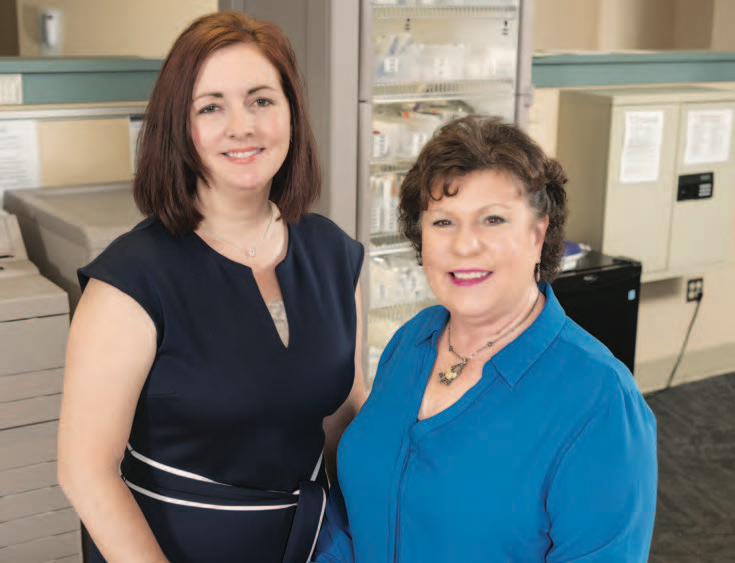 One of the program's goals is to reduce avoidable hospital readmissions within 30 days of discharge. Because people with diabetes, chronic obstructive pulmonary disease (COPD), congestive heart failure, pneumonia and other high-risk conditions are particularly prone to readmission, nurse navigators target these patients for their services. 
Nurse navigators also help patients who have been recently readmitted and those who have had a lengthy hospital stay. 
"If they're in the hospital longer than 10 days, we attempt to go and see them, because that is usually an indicator that they may be at risk for being readmitted within 30 days," Transition Nurse Navigator Teri White, RN, said.
Educating patients about managing their conditions is a key part of the job. Nurse navigators provide one-on-one education at the bedside to help reinforce the discharge plan. 
"Knowledge is power," White said. "The more knowledge that patients have on different things, the better they can take care of themselves." 
She uses videos and printed materials to help patients learn how to manage their conditions in language based on their educational level. 
"You can make the biggest difference to the patient if you can meet them where they are," she said.
The nurse navigators can also provide equipment for use at home. This includes blood pressure cuffs, glucometers for testing blood sugar, and scales for patients who have congestive heart failure and need to watch weight gain from fluid buildup. 
Once patients are home, the nurses make follow-up calls to be sure patients are scheduling and going to doctor appointments and to check for medication problems and other issues. 
"Patients don't feel like they're alone, which is really important," White said.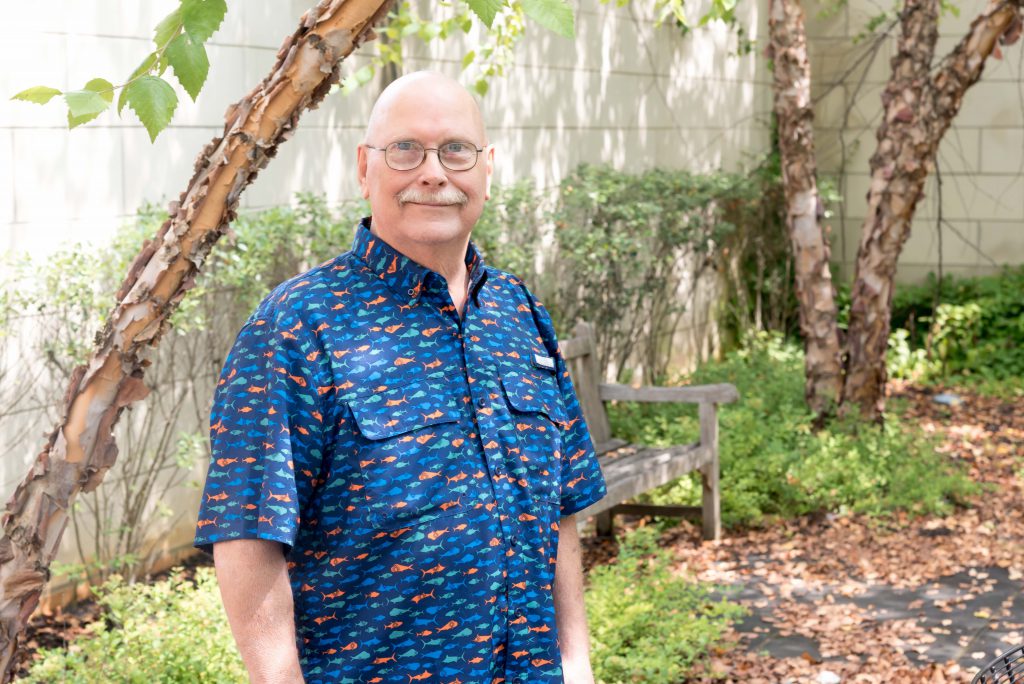 In the process, the nurses become expert problem-solvers. Transition nurse navigator Jennifer Murphy, RN, recalls a recent elderly patient with COPD and an abnormal heart rhythm. When Murphy called to follow up after discharge, the woman was worried because the pharmacy didn't have her heart medication in stock. 
"By the time the pharmacy would have gotten the drug, she would have missed three doses," Murphy said. "We had to intervene, contact the pharmacy and have them transfer the prescription to another pharmacy." 
Nurse navigators also connect patients with community resources and troubleshoot problems like getting transportation to doctors' offices. 
"When our transportation system was changing the way they did things, I had to talk to the agency to make sure patients' needs were being met," Marjanna Winafeld, RN, a transition nurse navigator, said.
Discharging Patients Safely
Case managers play an equally vital role in the care of patients at discharge. They screen every patient who is scheduled to leave the hospital. Case manager Lori Parsons, RN, says she starts an assessment with a patient by asking these questions: 
Where do you live? 

What are your living conditions? 

Do you have family support? 

What kind of equipment do you use at home?

Do you use oxygen at home? 

Do you have a doctor you can follow up with? 
"We meet with the patients and try to determine if there are going to be any home needs," Case Manager Julie Hardesty, RN, said. "We can set up any services, whether it's skilled nursing or just resources for the family. If we feel like a patient's getting close to where they can't live alone anymore, we try to help the family to start thinking in that direction." 
Case managers also take care of home services such as IV antibiotics or physical therapy after surgery, and they can provide walkers and other equipment if needed. Through it all, they include patients in the planning and keep them focused on the goal. 
"It gives patients a chance to be more involved and have some autonomy in their health care," Hardesty said.
Case managers also coordinate with insurance companies to get authorization for outpatient services and rehabilitation. And they ensure that a patient's insurance covers prescribed medications; when they aren't covered, case managers try to determine suitable substitutes. The department's social workers play a role by identifying social issues, such as homelessness, that affect a patient's health. 
"Our social workers and our case managers go the extra mile," Hardesty said. "They make as many phone calls as needed to connect patients with services." 
One case that stands out is a young patient with behavioral health problems who was frequently admitted to the hospital. She was also homeless, which made it harder to access needed medication.
"We worked really hard and were able to find permanent housing for her," Hardesty said. "We don't see her anymore, and I understand she's doing really well."
Case managers can overlap with the transition nurse team in providing care, says Janice Clements, RN, the hospital's manager of Case Management. 
"Sometimes it's hard to see a definite line in the sand, but we work so well together," she said. "In fact, most of the caregivers who have become transition nurse navigators have worked as case managers first, so they understand what we do and the need for what we do and can carry the ball when we hand it to them. We are able to cover more bases with both teams in play."
Care Transition Rounds
That coordination is on display at care transition rounds, a daily meeting where an interdisciplinary team discusses patients and their readiness for discharge. 
"It's so important because of the information that is shared," Clements said.
The hospital's case managers and nurse navigators are joined by doctors, physical therapists, pharmacists, wound care specialists, and other care providers. 
"We all talk about what the patient may need, and the different disciplines provide input so we can come up with a collective plan that will help that patient be successful," Hannah said. "It also offers a way to look at a challenging case with fresh eyes." 
"It's one of the things I love about this hospital," Winafeld said. "When you used to come to the hospital, your community doctor knew you and was involved with your care. Now we don't have that, but we know our patients and we're able to speak up for them about things we need other people to know."
The approach seems to be working at reducing readmissions. According to Hannah, readmission rates were almost 13 percent before the transitional care program expanded. For the past several years, the rate has been around 9 percent.
"It's hard work, but most days it's very rewarding," Clements said. "We can make a big difference in patients' lives."