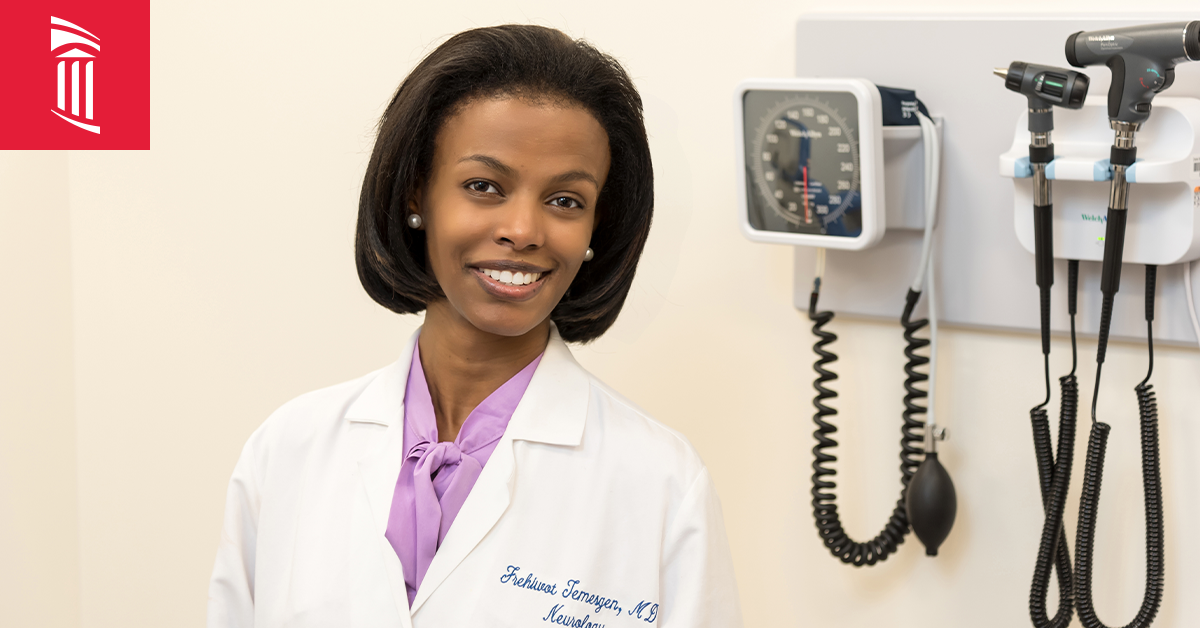 Neurologists are doctors who specialize in diagnosing and treating conditions that are caused by the central nervous system (brain and spinal cord) and the peripheral nervous system (nerves that branch off from the spinal cord through the body). Although it's a highly specialized field of medicine, it doesn't mean that you can't see a high-quality neurologist right here in Southern Maryland.
We're proud to introduce Dr. Frehiwot Temesgen, Charles County's newest board-certified neurologist who's now practicing at UM Charles Regional Medical Group – Neurology in La Plata, MD.
Specialties and Treatments Offered
Dr. Temesgen is able to provide patients with evaluations and treatments for several neurological conditions, including:
Headaches

Seizures

Stroke

Memory Loss

Neuropathy

Radiculopathy

Tremors

Migraines

Spasticity
Dr. Temesgen uses a wide variety of treatments and specializes in the following procedures:
Electroencephalogram (EEG)

Electromyogram (EMG)

Botox for Chronic Migraines
Education and Background
Board certified in neurology and clinical neurophysiology, Dr. Temesgen has more than a decade of practical medical experience and expertise. She graduated from the Gondar University School of Medicine in Ethiopia in 2005 and worked as a general medical practitioner at Hawassa University Hospital until 2008 when she took a medical internship in Washington, D.C.
From there, she undertook a three-year neurology residency at Howard University Hospital, before becoming a clinical neurophysiology fellow at George Washington University.
Her most recent experience in the field includes:
Locum/PRN Neurohospitalist in Pennsylvania and West Virginia

Neurologist at Mary Washington Healthcare in Fredericksburg

Clinical Neurophysiology Fellow at George Washington University Hospital in Washington, D.C.
How to Schedule an Appointment
Dr. Temesgen is now accepting new patients right here in Charles County at the UM Charles Regional Medical Pavilion in La Plata. 
To schedule an appointment, please call (301) 609-5044 — a doctor's referral may be required. Patient registration and authorization forms are also available online to speed up the check-in process on the day of your first appointment (click here to download Spanish forms).
Read More