October is National Physical Therapy Month and it's a great chance for us to recognize the outstanding physical therapists and physical therapist assistants who work so hard to help you overcome pain, gain and maintain movement, and preserve your independence.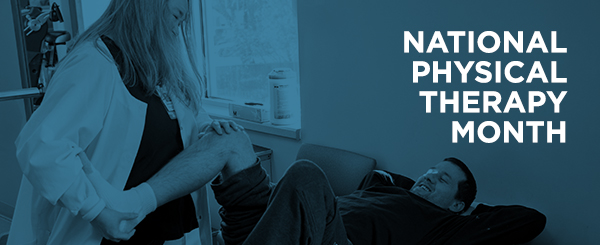 For us, it's also an opportunity to celebrate the amazing team at UM Charles Regional Rehabilitation. Our new center in La Plata offers a wide range of treatments with a personal focus to help you get back to living your best life. Conditions include:
Post-Surgical Rehab

Shoulder/Rotator Cuff Injuries

Fractures

Sports Injuries

Joint Replacements

Herniated Discs

Numbness and Tingling

Spinal Stenosis

Neck and Back Pain

Sciatic Pain

Frozen Shoulder

Osteoarthritis

Hip Bursitis

Knee Pain

Tendonitis

Plantar Fasciitis

Tennis Elbow

Ankle Sprains

Muscles Strains

Knee Injuries

Carpal Tunnel Syndrome
Give UM Charles Regional Rehabilitation a call today to learn how we can help you move beyond injury.
Read More