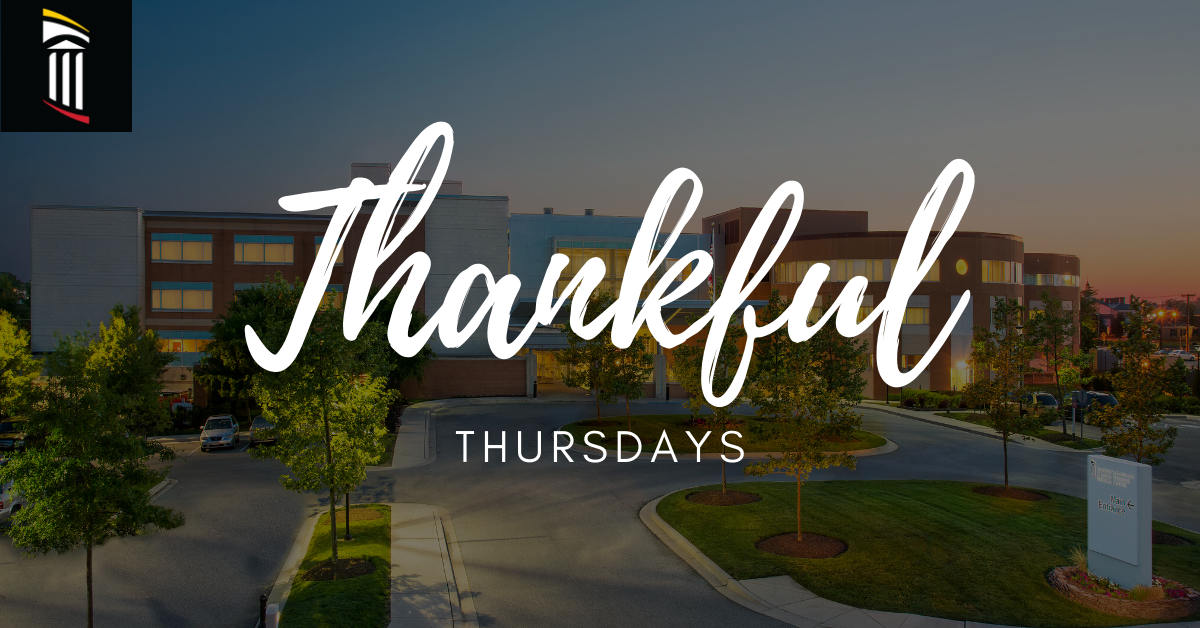 If you've been thinking about ways to support UM Charles Regional Medical Center's efforts to fight the coronavirus (COVID-19) in Southern Maryland, the CRMC Foundation invites you to take part in "Thankful Thursdays."
Every Thursday, the Foundation will be collecting supplies and donations that will directly support the hospital's efforts against this pandemic. 
How You Can Help
The CRMC Foundation is currently accepting donations of:
Face shields and/or face shield supplies (see below)

Medical supplies such as N95 masks, surgical gloves, etc.

Baked goods and  gift cards to show appreciation for our healthcare professionals

Cash donations for UM Charles Regional's

COVID-19 Response Fund
How to Create a CDC-Compliant Face Shield
Face shields are an essential part of protecting healthcare workers working closely with patients, and you can help keep our team's face shield supply stocked by either providing supplies needed to create a face shield or donating already-completed shields. 
See the video below for supplies we're actively seeking and how to make a face shield at home:
Where to Donate
We've ensured that Thankful Thursdays activities will maintain our hospital's current no-visitor policy. Beginning April 2, the CRMC Foundation will operate a safe, curbside donations collection site between the hours of 10 a.m. and 1 p.m. The office is located at the following address:
Irene Davis Pavilion
6 Garrett Avenue
La Plata, MD 20646
(Just up from the La Plata Library and across from the Medical Center)
The CRMC Foundation will collect donor information and provide a charitable receipt upon drop-off. 
If you would like to make a donation while maintaining self-quarantine regulations and the recent executive order from Gov. Hogan, please contact us; we'd be happy to make a pickup while maintaining social distancing protocols. And please be assured — staff operating our Thankful Thursdays will wear appropriate protective gear and maintain social distancing as well!
Monetary donations to the COVID-19 Response Fund can also be made online through the CRMC Foundation website. For more information, please call the CRMC Foundation office at (301) 609-4132 or email susan.vogel@umm.edu.
Read More