Flu season is upon us.
The seasonal flu is an extremely contagious virus that puts senior citizens, young children and people with existing medical conditions at risk for serious complications. It's a debilitating illness for everyone who experiences it.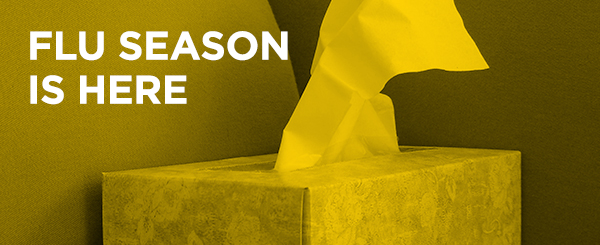 Fortunately, you can protect yourself. Getting vaccinated is an easy way to prevent sickness this flu season, and the Charles County Department of Health will be hosting several free flu immunization clinics through October and November. Click here to see the full list of 2015 immunization clinics.
If you do get sick with the flu this year, UM Charles Regional Urgent Care is now open and is here to help. It features extended hours with no appointment necessary, so you can start feeling better sooner. Learn more about the new urgent care center on the official website.
The flu can spread from person-to-person even before any symptoms are present, and it remains contagious for several days after symptoms have started.
Here are the primary symptoms that an infected individual will usually experience:
Fever

Chills

Dry Cough

Muscle Aches

Extreme Fatigue

Sore Throat

Headache

Nasal Congestion
While these are less common symptoms, an infected individual may also experience the following:
The best way to avoid any of these symptoms, especially if you're among those most at risk, is to get immunized today. Take charge of your health and stay flu-free this season!
Read More