We all have healthcare needs, and today we have more options than ever to help meet them. Whether we're feeling well but want to make sure nothing is sneaking up on us, or we're experiencing distressing symptoms, there are choices to make. But it can be a bit tricky to decide among them. Is the place we pick able to do a thorough evaluation? Can they handle it if we have something serious? Or will they consider our issue trivial? Can they get us in when we want to be seen? How long will we have to wait?
For our long-term health, choosing a primary care provider (PCP) makes the most sense. That's their professional mission. We're deluged with tips, articles, blogs, advertising, and friendly advice, many of them mutually contradictory, and all aimed at helping us stay healthy and maybe selling us a product or service. However, primary care providers stay on top of the latest medical studies, not just the latest article in a magazine or social media posting. They have the experience to identify early signs of a possible illness and note changes in our health from the last visit.
What about injuries or sudden-onset illnesses that are too uncomfortable or worrisome to wait? Is it our imagination that they always seem to happen late at night or on the weekend? What if our primary care doctor can't see us right away? Well, there are options for that too, some better than others.
Google our symptoms and self-treat? Not good, even if you're a doctor yourself. Urgent care? Might work out, depending on what we have going on. These centers are aimed at minor illnesses and injuries, and that's fine if that's what we have. Though their providers can assess and refer patients for more serious conditions, they're not really set up to treat them.
One of the major advantages of having a full-service hospital in our community is our emergency department. Often referred to as the ER, it is open 24/7. You do not need an appointment. You will never be turned away. Your reason to seek care will never be too minor or too major. ER physicians and other professionals are trained and experienced specifically in emergency medicine. If we have a medical emergency and call Emergency Medical Services, we know that's where we'll be headed. But if we've become ill quickly, there are reasons to consider the ER even if we're not sure how sick we are.
Serious medical conditions may present with a range of signs and symptoms that can be confusing or suggest a lesser degree of severity. ER providers know to look for those that indicate serious disease and differentiate the underlying causes of more common minor illnesses. Is our chest discomfort due to heartburn or a heart attack? Is the weakness in our left arm due to a pinched nerve or a stroke? Is our severe headache due to migraine or acute hypertension? We like to think we can tell the difference. We can't. In some cases, the time we waste trying can diminish our chances for complete recovery. ER professionals can tell the difference. It's what they do every day.
In the ER we will also have access to a full range of providers and specialists in acute medical care, many just upstairs in the hospital and, if needed, within the healthcare system we're part of. Our ER provider won't operate on our inflamed appendix, but they will call in the surgeon who will. If we need acute care beyond what a community hospital provides, they know where we need to go and will make those arrangements. And if our stomachache is really just a stomachache, we will go home knowing that the more worrisome possibilities have been ruled out.
Sometimes every test looks reassuring and we go home with some advice or a prescription, but over the next few days, we feel worse. Our ER provider will tell us what to look for and instruct us to call or return if that happens. They will also recommend a follow-up visit to our PCP, a transitional care provider if we don't have one, or a specialist.
Aren't we risking exposure to COVID-19 from other patients in an ER?
Given that leaving our house to go anywhere has some risk, the ER is a lot safer than most destinations. It's set up to screen arrivals for symptoms suggestive of COVID and keep those people separate, where staff with full protective equipment can tend to them safely. Even when COVID isn't suspected, everyone has face covering. Safe distancing is maintained. Cleaning is obsessive. Visitors are minimized. Hospital providers and staff are experts in maintaining everyone's safety from COVID.
The ER isn't the only option for acute injuries and illness. But in many cases, it's the best option, with the widest range of care available 24/7. It's always worth considering.
About Dr. Joseph Moser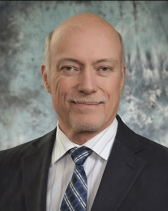 Dr. Joseph Moser is the Chief Medical Officer at University of Maryland Charles Regional Medical Center. He has over 40 years of experience in the healthcare field and now oversees all of UM Charles Regional Medical Center's doctors on staff.