Thanksgiving is a traditional holiday that many of us celebrate by getting together with family and friends. This year, in the midst of the pandemic, we're facing concerns that we haven't had before. Can we celebrate it at all? If so, should there be limitations?
It was observed early in the outbreak in China that rapid spread began to occur when households had one member who was infected. In countries where COVID has been tightly controlled, family members who test positive are often immediately separated from their households and placed in quarantine facilities until they've become non-infectious. That hasn't been done in the U.S., but family and household members who have just become positive or are untested and have flu-like symptoms should stay as isolated from family as possible and not join Thanksgiving festivities with others.
If no one at home is sick or tests positive, the safest level of reducing risk is to limit Thanksgiving to your immediate household. Of course, a family member who was exposed at the grocery store may bring it home. But if you live with them every day, Thanksgiving together isn't an additional risk.
If you don't find that acceptable, the next level of safety is to limit the gathering to people you see often anyway and who do not engage in risky behaviors. That would include attending crowded events or indoor facilities where adequate separation and face coverings are not observed. There is an increased level of risk to this, and you should consider using face covering and 6-foot spacing when not eating. Have everyone use hand sanitizer generously and wipe down contact surfaces before guests arrive and after they leave.
If you plan to get together with extended family and friends you haven't seen for some time, there is much less you will know of their exposure and much more risk. You should seriously consider not doing this. If you plan to forge ahead anyway, no one should be there at all if they've just tested positive or have flu-like symptoms. If you are going someplace warm to join family, masks and eating outdoors with 6-foot spacing would help. Indoors is always higher risk than outdoors, and inadequate ventilation is a significant additional risk factor. Close proximity indoors with people whose recent activities aren't known to you is a real gamble.
It's obvious, then, that a crowded indoor party with people you don't know is a risk to avoid. And the traditional Black Friday midnight shopping rush is an equally bad idea. In-store shopping where crowds are limited and masks are mandatory should be safe enough, but perhaps this is a year to find the Black Friday bargains online.
As an alternative to a large in-person gathering, consider having your family dinner with immediate household members and set up a virtual get-together with extended family members. Of course, it won't be the same — no hugs, no pass-the-turkey interaction. But that's the point. You can still see and talk with one another and commiserate over the necessity to do it this way. But you run no risk of having a family member infect everyone. And if someone insists on talking politics the host can mute them.
Finally, if someone starts getting seriously uncomfortable and isn't sure whether it's heartburn or something worse, don't hesitate to get them seen in the nearest emergency room. If they're worried about being exposed to COVID, a hospital with its rigorous safety measures is one of the least likely places for that to happen. Being safe includes addressing all of our healthcare needs, especially those that could be serious.
I wish everyone a safe and enjoyable holiday!
About Dr. Joseph Moser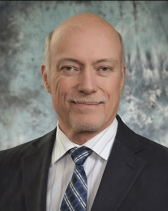 Dr. Joseph Moser is the Chief Medical Officer at University of Maryland Charles Regional Medical Center. He has over 40 years of experience in the healthcare field and now oversees all of UM Charles Regional Medical Center's doctors on staff.