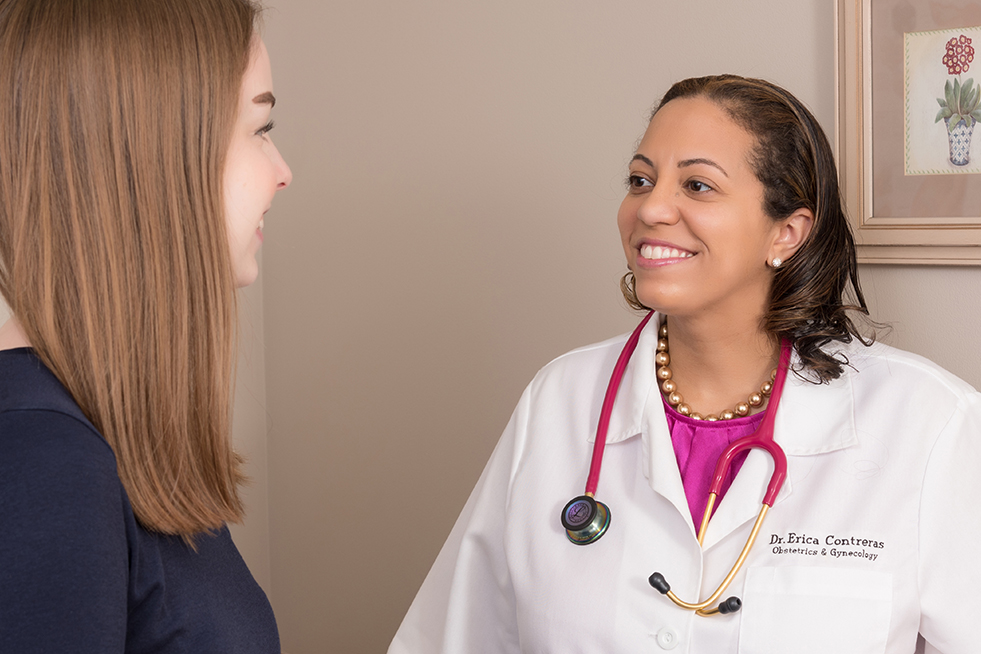 People are counting on you.
From your family and friends to your co-workers and just about everyone else, we know that the demands on your time and energy are very real. That's the reality of women everywhere.
Most women don't hesitate to make sure the ones they love are healthy and happy, planning healthy meals and scheduling doctor's appointments when needed. Taking care of other people comes naturally.
Taking care of yourself? Well, for many women, that's a little more difficult.
The good news is that you have plenty of resources right here in Southern Maryland that make it easy and convenient to prioritize your health. Because if you're going to be there for the ones you love, you have to be there.
University of Maryland Charles Regional Medical Group – Women's Health, located in La Plata, offers a variety of services designed to keep you healthy and make regular checkups part of your routine.
Their experienced OB/GYNs offer obstetric, gynecological and well-woman care for all stages of life.
The comprehensive care at Women's Health includes: 
Annual pelvic exams

Breast exams

Management of menopause symptoms

Urinary incontinence treatment

Minimally invasive surgery to treat uterine fibroids, endometriosis and polycystic ovarian syndrome
Part of your plan of care should also include annual mammograms once you reach age 40 –– or earlier if your family history suggests a higher risk of breast cancer. Advancements in technology mean that a quick visit to a place like UM Charles Regional Imaging can provide you with a crystal clear picture to confirm your health or identify any issues early on.
Available services include both screenings and diagnostic mammograms.
Screening mammograms help find unsuspected changes in your breast tissue

Diagnostic mammograms are performed if a change is identified in your breast tissue with a screening mammogram or if you have had a previous breast cancer diagnosis

3-D mammography (breast tomosynthesis) produces three-dimensional images of the breast, leading to better cancer screening and detection.
Whether it's a visit to Women's Health or Imaging, an appointment is only a phone call away. It's easier than ever to take care of yourself. 
So make the call. Make an appointment. And make your health a priority. Because the people you love are counting on you to be there to take care of them.