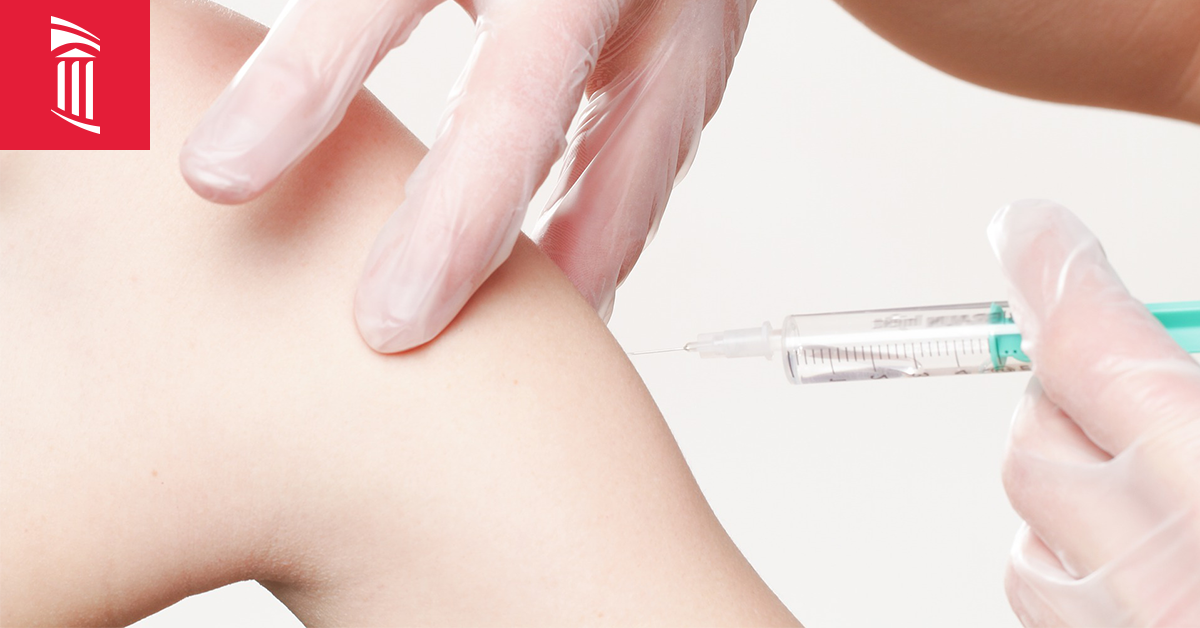 Children aren't the only ones who need to roll up their sleeves. In fact, adults require vaccines throughout their lives to protect themselves and others from serious illnesses. There are a variety of immunizations that adults should consider receiving, especially if they're traveling abroad, but here are four of the most important:
Influenza
It's no secret that we — along with the Centers for Disease Control and Prevention (CDC) — are major supporters of the seasonal flu vaccine.
The flu shot is just as much about keeping yourself safe as it is about protecting those whose bodies may be compromised by another health condition or simply because of their age. And it's difficult to know whether or not the influenza season will be severe, so the best way to protect yourself and others around you is to get vaccinated yearly.
"Everyone should have a flu shot every year," Nurse Practitioner Kelli Goldsborough said. "Vaccination is particularly important for people with chronic health conditions, pregnant women and adults 65 and older."
Tetanus, Diphtheria and Pertussis
Often referred to as the "Tdap," this vaccine protects adults from serious illnesses, including:
Tetanus – a bacterial infection that produces a toxin, or poison, that causes muscles to become tight, which is very painful
Diphtheria – a very contagious bacterial disease that affects the respiratory system
Pertussis – also known as whooping cough, this is an extremely contagious bacterial infection that causes a bad cough
Adults should get the Tdap vaccine first if they didn't get it as an adolescent to protect against whooping cough, and then a Td booster shot every 10 years to protect against tetanus and diphtheria. Women should get the Tdap vaccine between the 27th and 36th weeks of pregnancy, regardless of when they last had the shot.
Pneumococcal
Adults 65 and older — and adults younger than 65 with health conditions such as asthma, diabetes, and HIV — should get the pneumococcal vaccine, which protects against pneumonia, infections in the bloodstream, and meningitis (an infection of the brain and spinal cord).
Shingles
Adults 50 and older should receive the new Shingrix vaccine. This shot protects against the re-emergence of herpes zoster, the virus responsible for chickenpox, which can cause a painful rash later in life (known as shingles).
"You should get this shot even if you have already received the old vaccine, Zostavax," Goldsborough said.
Where to Get Vaccinated in Southern Maryland
Fortunately, for adults who live in the area, staying up to date with a vaccination schedule is easy and convenient. If you have any questions about which vaccines you should receive or are ready to get immunized, make an appointment with UM Community Medical Group – Primary Care providers Dr. Childress or Kelli Goldsborough by calling (301) 609-5044.