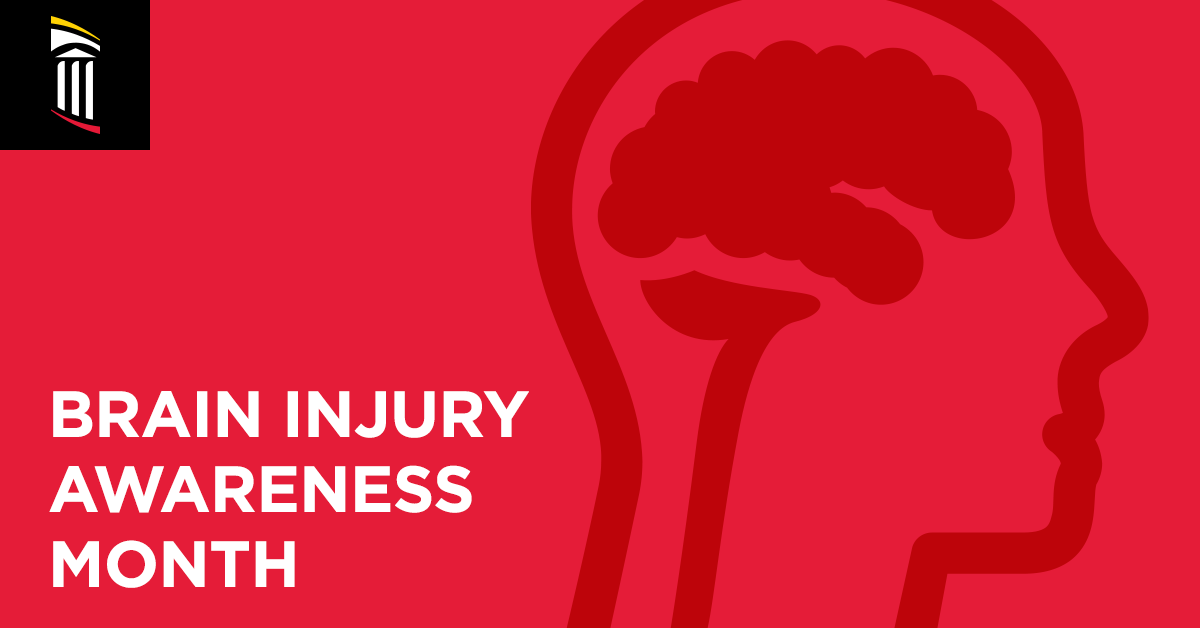 Did you know that millions of Americans are hospitalized and treated for traumatic brain injuries (TBI) every year? It's why the Centers for Disease Control and Prevention (CDC) calls TBI "a serious health problem in the United States."
You might know a fair amount about TBIs, including concussions, thanks to the awareness spread about such issues in the NFL and other professional sports leagues, but the problem goes well beyond athletes. And that's why we're joining the health community this month to shine a light on TBI in America.
Who's Affected by Traumatic Brain Injuries?
TBI doesn't discriminate and is a major cause of death and disability in our country, especially among adolescents and children. In fact, TBIs contribute to about 30% of all injury deaths, or about 50,000 deaths, per year, according to the latest data from the CDC.
A TBI is caused by a blow, bump, or jolt to the head that disrupts the normal function of the brain. And while not all impacts to the head result in TBI, the severity of these injuries can range from mild to severe. These are some of the leading causes of TBI:
Falls
Sports/Recreation Injuries
Domestic Violence, Child Abuse, Abusive Head Trauma (Shaken Baby Syndrome)
Motor Vehicle Accidents
Workplace Injuries
Assaults and Gunshot Wounds
Military action is also a leading cause of TBIs — affecting a large number of America's servicemen and servicewomen. According to the Defense and Veterans Brain Injury Center, there have been nearly 383,000 of these injuries diagnosed among service members in the past 18 years. And because the wars in Iraq and Afghanistan have increased the number of veterans with TBI, the Department of Veterans Affairs (VA) now mandates TBI screenings for all veterans getting care from the VA.
Signs of Traumatic Brain Injury
Everyone who has TBI experiences it a little bit differently, so the symptoms of TBI can vary greatly from person to person. Only a health care provider can diagnose TBI accurately, and the symptoms outlined below do not automatically mean a person has a TBI, so see a doctor if you or someone you know have any questions or are in need of diagnosis.
Some immediate signs of TBI include:
Being Dazed and Confused
Loss of Consciousness
No Memory of the Injury
In addition, the following symptoms may occur well after the TBI has occurred:
Persistent Pain in the Neck or a Headache
Light and Noise Sensitivity
Loss of Balance
Loss of Sense of Smell and Taste
Fatigue or Lack of Energy
Slurred Speech
Ringing in the Ears
Nausea
The Danger of Mild Traumatic Brain Injuries (Concussions)
Concussions are the most common form of TBI. But even though they are often considered the most mild form, these TBIs can still be especially damaging to the brain.
Because people who sustain a concussion don't necessarily have a visible injury, pass out immediately, or show signs of injury right away, many don't seek medical attention until well after a TBI has occurred. With that in mind, it's important to monitor someone who you think may have a concussion and look for the symptoms of TBI. If any of the signs appear, even well after the fact, you should take him or her to the ER as soon as possible.
How Traumatic Brain Injuries Affect People
Brain injuries affect people in complex ways, and the effects a TBI can have on someone's life can be devastating.
Depending on the severity, adults who've experienced a TBI may have difficulty re-adjusting to life at home, returning to work, managing their overall health, or even maintaining relationships. TBI is an especially unique condition because it affects everyone, not just the person who was injured.
For children, TBI can cause several physical, cognitive, and emotional impairments that impact their development. These can result in delays in education or financial stress for the affected family.
Brain Injury Support Groups in Southern Maryland
At UM Charles Regional Medical Center, we strive to take an active role in the management of and recovery from TBIs.
We regularly host free support group meetings here at the hospital for members of the community who've been affected by a brain injury or stroke as well as their family members. At these meetings, our team shares special educational materials, hosts question-and-answer sessions, and often welcomes guest speakers.
If you or a loved one has been affected by a TBI or stroke, we invite you to call (301) 609-4890 to learn more today. And if you know anyone who would benefit from attending one of these meetings, we hope you'll share our event page with them on Facebook.