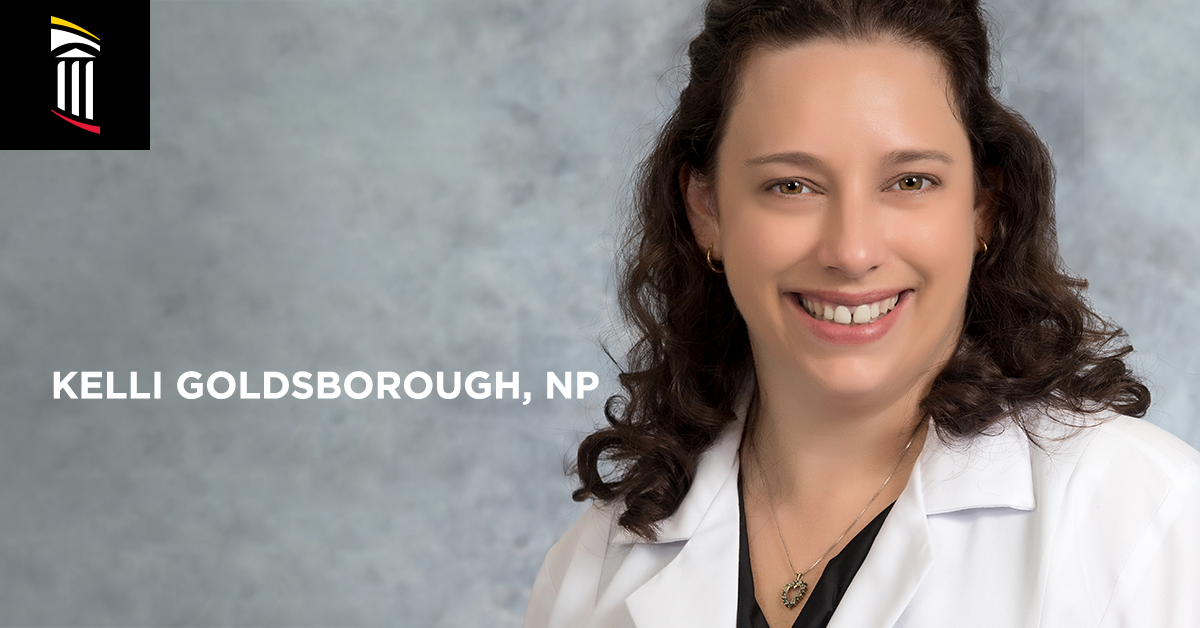 Kelli Goldsborough, NP, set out to study social work. But she gravitated toward nursing in school — first becoming a licensed practical nurse, then a registered nurse (RN) and finally a nurse practitioner (NP).
What's the Difference Between a Registered Nurse and a Nurse Practitioner?
While RNs and NPs both tend to patients' needs and treatments, nurse practitioners must complete a masters or doctoral educational program while RNs are required to complete a nursing program. In addition, NPs are able to see and treat patients on their own as well as prescribe medications. This is why you'll commonly see an NP at a specialized practice, such as UM Community Medical Group – Primary Care, rather than at a hospital.
Where She Practices
From inpatient and outpatient settings to the health department and even hospice in St. Mary's County, Goldsborough's background is diverse and wide ranging. Now, she's found a home in primary care.
"It's challenging," she said. "No two patient situations are the same. But I look forward to building relationships with patients the same way I have with my own primary care provider. I've been seeing some patients for more than 12 years, so when something's wrong, there's a little bit more understanding as to what's happening. As you learn about patients and as they trust you, you can impact them in a more positive way to help them achieve their health goals."
When She's Not in the Office
When Goldsborough is off duty, her family takes center stage.
"My husband and I have five children between us — four of them still at home," she said. "My youngest is six and my oldest is 16, along with two adult children who are 23 and almost 21."
With three girls at home, after-school time and weekends often revolve around activities like Girl Scouts and dance. Goldsborough also makes time for extended family.
"I've lived in southern Maryland my entire life, and my family is here," she said. "That's important to me."
Want to schedule an appointment with Nurse Practitioner Kelli Goldsborough? Give us a call at (301) 609-5044 today.