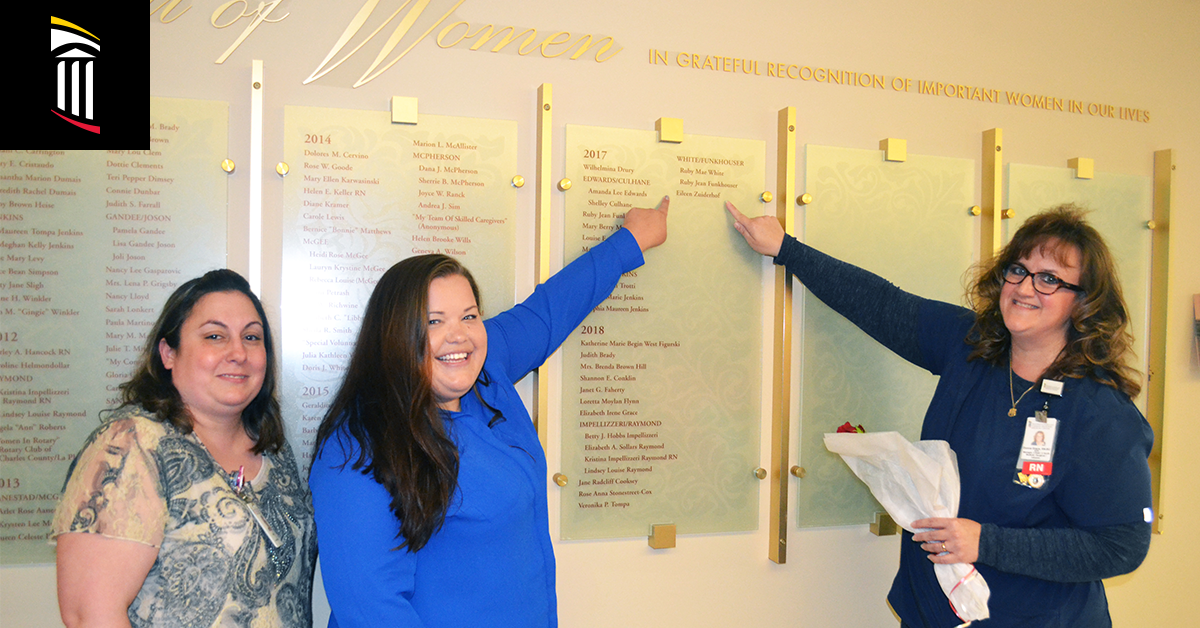 Whether you're a family member who's looking to recognize your mother, a husband memorializing your beloved wife, or a grandparent who's celebrating the arrival of a new granddaughter, the Honor Roll of Women is the ideal opportunity to honor the special woman in your life.
Since 2009, the Honor Roll of Women has recognized the most important women in the lives of friends, families, and neighbors. Each name added to the Honor Roll is commemorated on the donor recognition located in the hospital's atrium lobby.
Charitable contributions of just $1,000 to the CRMC Foundation support the Honor Roll of Women at UM Charles Regional Medical Center and ensure your loved one's name will be added to the recognition wall. These generous gifts are essential to the hospital and enable us to meet the needs of every patient who seeks medical treatment in our region.
The Honor Roll of Women committee is already busy planning the reception to recognize the honorees whose names will be added to the list this year. Honorees receive a special card notifying them of the gift, and all donors and honorees are invited to celebrate the unveiling of the new class in late June. May 15 is the deadline to have the name of the special woman in your life included in this program.
Making Your Gift
For more information about how to make an Honor Roll gift for your loved one, email foundation@crmcfoundation.org or call (301) 609-4132 today.