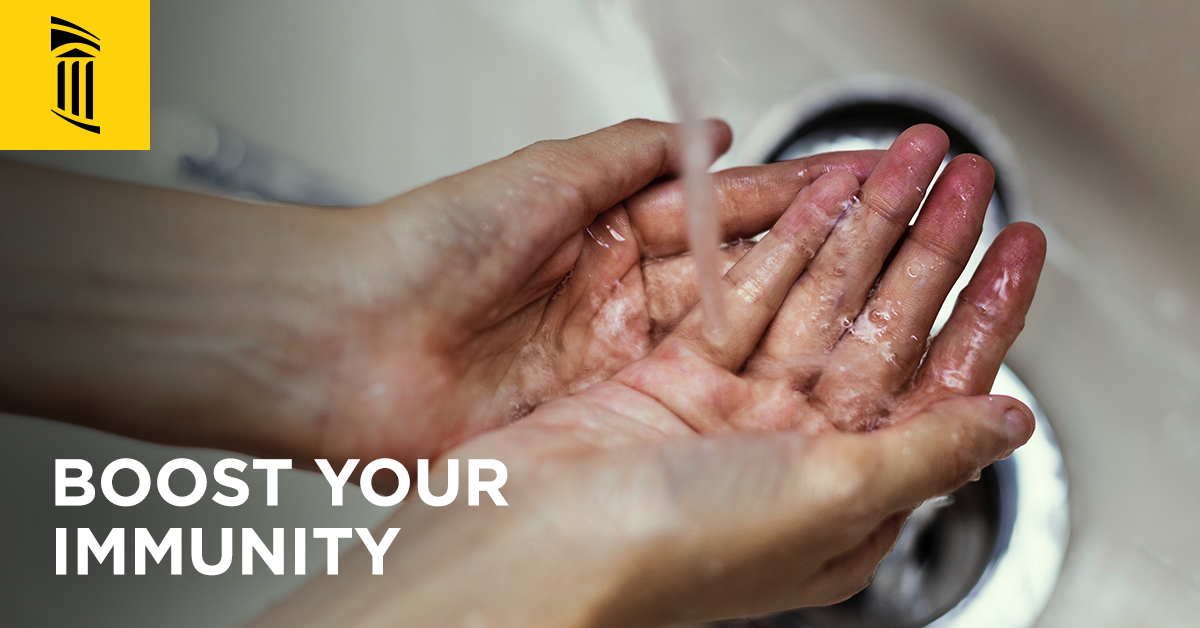 Did you know that, since 1982, peak flu activity has been observed in February more than any other month? That's right, even though we've made it through what most people consider flu season, we're actually in the heart of it right now.
So how can you protect yourself from the flu and those pesky colds that seem to be going around? It starts with a strong immune system. But you don't need to turn to those "natural" remedies that claim they have immunity-boosting characteristics to strengthen your defenses. Here are five simple ways to do it yourself.
Roll up Your Sleeve, Get a Flu Shot
Let's set the record straight, getting the flu shot is not a foolproof method of preventing the flu; however, the benefits of the flu vaccine are well-documented and wide-ranging.
Dr. Lorenzo Childress, a primary care physician with UM Community Medical Group – Primary Care in La Plata, generally recommends vaccination for people over six months of age if they're medically able to do so.
Get Moving
People who work out regularly lower their risk of catching a cold. Many of them also enjoy a wide array of other health benefits, including a better mood, better sleeping habits, an overall energy boost, and more.
30 minutes of moderately intense activity, such as brisk walking, a few times a week is all it takes. Of course, consult with your primary care doctor before beginning any exercise program.
Get Enough Sleep
Sleep deprivation is a big problem in the United States. To go along with the other emotional and physical health risks associated with not getting enough sleep, people who get fewer than seven hours of sleep are three times likelier to catch a cold than those who sleep at least eight hours.
Stop (or Never Start) Smoking
Smoke from cigarettes and other tobacco products damages the lining of nasal passages, which act as the first line of defense for your body against viruses and bacteria. Smoking also suppresses the immune system overall, making it harder for you to fend off colds and the flu this time of year.
If you're a smoker and need help quitting, visit SmokeFree.gov for some great resources for how to reach your goal.
Scrub, Scrub
Washing your hands frequently during flu season is an easy way to reduce the spread of a cold or  flu at home and in your community. Don't worry about whether you're using antibacterial soap or not — there's little difference in the effectiveness as long as you wash your hands following the guidelines from the Centers for Disease Control and Prevention.