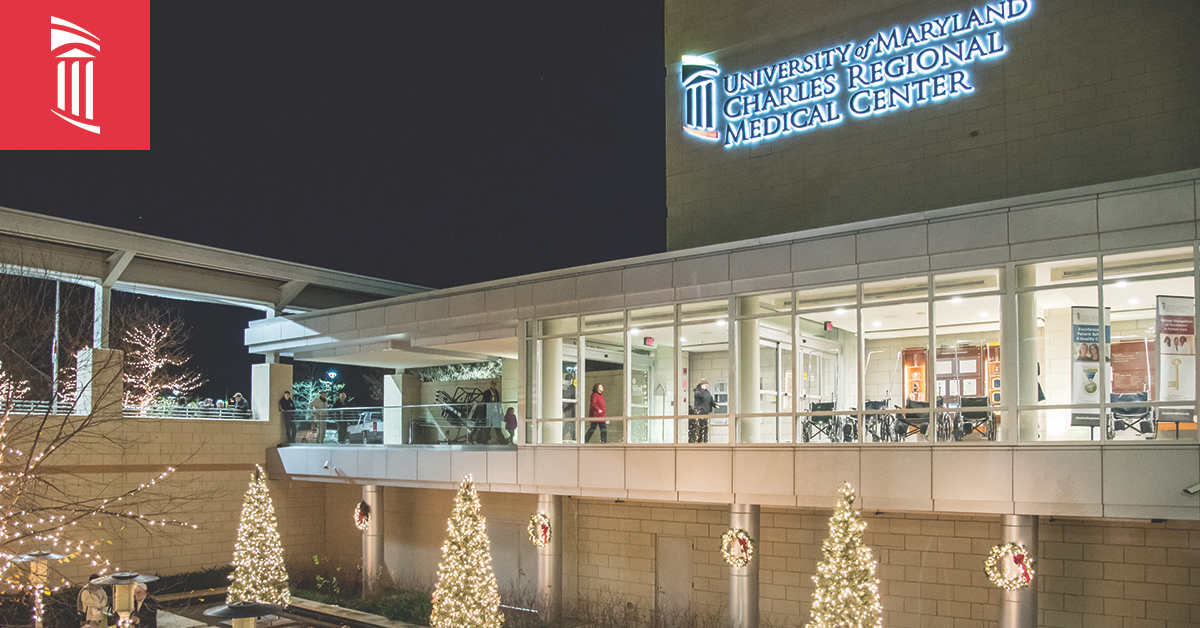 Whether we're showing friends and family how much we love them or simply doing something for our community to show how much we care, this time of the year is all about giving. And, in our opinion, there's nothing better than giving the gift of good health to those around you. Fortunately, you don't have to look too far to figure out exactly how you can do just that.
For more than 30 years, the hospital's foundation — now known as the Charles Regional Medical Center Foundation — has supported our mission to provide exceptional health care to everyone who calls Charles County and Southern Maryland home. It's no small task, but the CRMC Foundation's dedicated work has resulted in continued expansions of our range of services offered in our region. And without the support of community members just like you, none of it would be possible.
If giving back is on your holiday to-do list this year, there's no better time than right now to support the CRMC Foundation. Here's how you can help.
One-Time Gifts
This is one of the easiest ways to give back to your community during the holidays. Simply visit CRMCfoundation.org and enter your donation amount. From there, you can select a specific gift designation, gift type, and gift dedication options.
Payments can be made easily and securely through the Foundation's SSL-encrypted donation page or by calling the Foundation office at (301) 609-4132 today.
Planned Giving
Planned gifts are larger donations made by generous members of our community who've designated the CRMC Foundation as the beneficiary of their assets or through tax-advantaged gifts such as trusts, IRA rollovers, annuities, etc.
There are several ways to ensure your assets help you leave a lasting legacy in your community, and the planned giving site is the best place to start if you want to learn more. As always, you can contact the CRMC Foundation's office at (301) 609-4132 if you have any questions.
Volunteering
In addition to financial gifts, the CRMC Foundation is always looking for willing volunteers to help plan and execute vital fundraising events such as the annual Wine Tasting, Tree of Life, and Crab Feast. You can sign up to be a volunteer today, and someone from the Foundation will be in touch with more information.