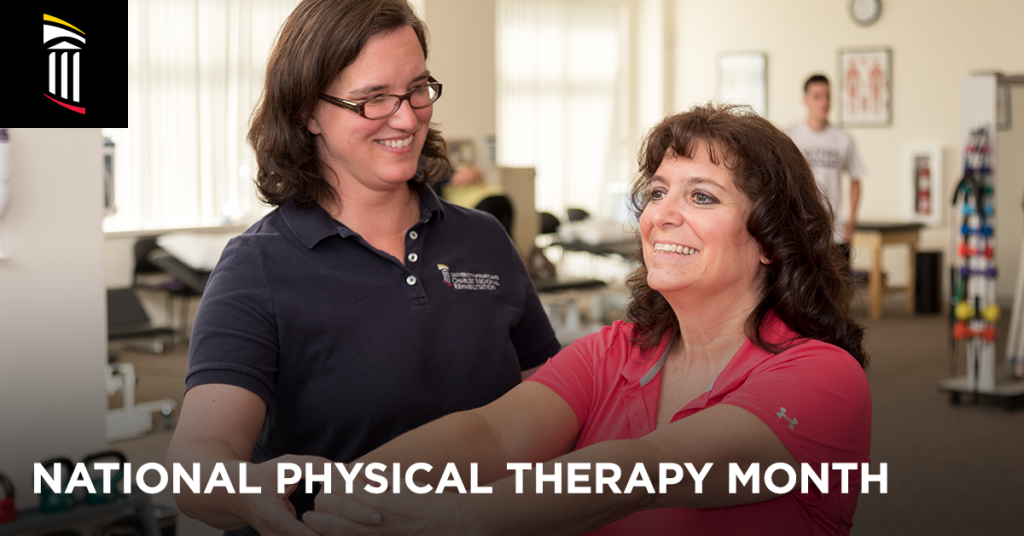 Physical therapy is one of those things that you don't think about until you need it. But even if you don't need physical therapy services, like those offered at UM Charles Regional Rehabilitation, there are still three great reasons to celebrate them with us during National Physical Therapy Month:
It Offers a Safer Form of Pain Relief
It's no secret that the United States is facing a dangerous and destructive opioid epidemic right now. It's a problem that's made worse by the fact that prescription opioids are too often the go-to method of treatment of chronic pain such as back pain or osteoarthritis, the most common form of arthritis. Even with the risk factors in mind, many of the estimated 116 million Americans who suffer from chronic pain each year are given medications to deal with pain.
A safer form of pain management and relief exists in the form of physical therapy, which is why the Centers for Disease Control and Prevention recommends it over opioid-based treatment options. And unlike medications, which simply inhibit pain, physical therapy may actually reduce or eliminate pain altogether, making it even more valuable to the recovery process.
It Can Help Reduce Health Care Costs
Physical therapy is used to treat a wide variety of ailments, and in some circumstances, physical therapy can actually be used as an alternative to more invasive procedures such as surgery, which ultimately reduces health care costs.
For those who will still need a surgical procedure regardless, a physical therapy program may be beneficial both before and after surgery to improve diagnoses and healing times.
It Gives Hope to Many Stroke Patients
Although sports injuries and pain management are big reasons why people receive physical therapy, one of the often overlooked groups of patients are those who've suffered from strokes.
A stroke can often affect a person's ability to walk, move, or balance, depending on the severity of it. That's why, for many, physical therapy is an essential part of regaining independence in post-stroke life.
Want to learn more about the physical therapy services available here in Southern Maryland? Visit CharlesRegionalRehabilitation.com to find out how the experienced team at UM Charles Regional Rehabilitation uses a one-on-one approach to get patients back to their best health.