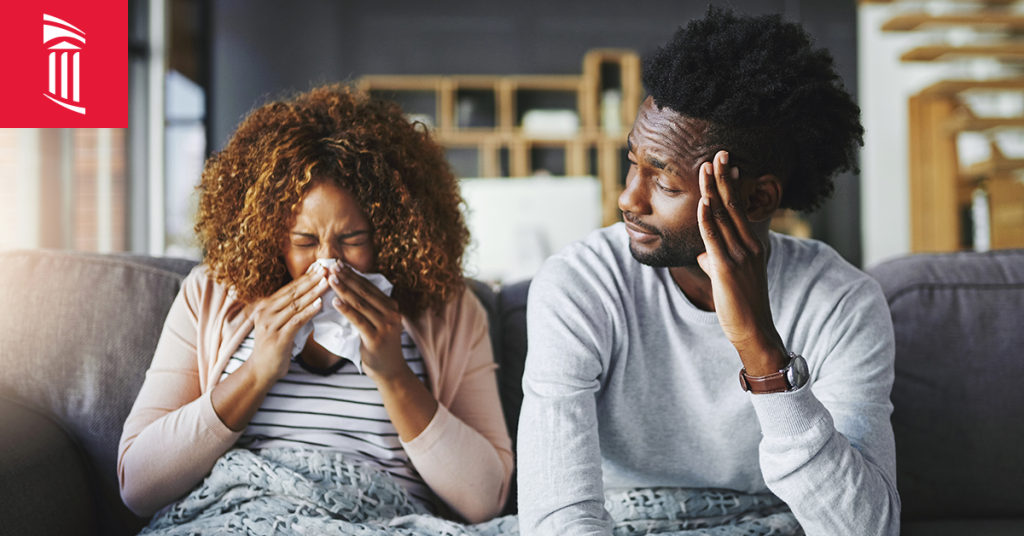 Summer's only just officially come to an end, but flu season is right around the corner. But does that mean you need to get the flu shot right now? We break it all down below.
When Does Flu Season Start?
When you hear the term "flu season," it's generally in regards to the time of year when the seasonal influenza virus, which can cause mild to severe illness, is most widespread.
Generally, flu season begins slowly in the fall and picks up through the end of winter. But the Centers for Disease Control and Prevention (CDC) notes that "peak" flu activity (when the most cases of the flu are reported) has happened at least once in every month from October through March since 1982. But statistics also show that February is the most common month for peak flu activity.
Because the seasonal flu is an unpredictable virus, the CDC and other agencies can only make educated assumptions about when the seasonal flu will hit hardest in any given year. Also, outbreaks can occur more than once in a single flu season.
When Should I Get the Flu Shot?
For the 2019-2020 flu season, the CDC recommends that health care providers offer vaccination by the end of October. Ideally, vaccination should occur before peak flu activity is recorded because it takes up to two weeks for vaccine antibodies to develop in your body, so October might be the best time to get vaccinated.
If you're unable to get the flu shot before the end of October, it is still recommended that you get vaccinated as long as flu symptoms remain in your community and you're medically able to do so. Talk to your doctor if you have any questions about the need for or timing of the seasonal flu vaccine.
Who Should Get the Flu Vaccine?
According to the CDC, everyone over the age of six months should get vaccinated every flu season. The more people who get vaccinated, the less likely it is that you or those around you get sick. Widespread vaccination is especially important for those who have weakened immune systems or for those who are unable to get vaccinated themselves.
Of course, there are certain medical conditions that may prevent you or someone you know from getting vaccinated. Talk to your doctor if you have any concerns about getting the flu shot or its potential impact on any existing health conditions.
Want to learn more about the flu, actions you can take to prevent the flu, or what you should do if you get sick? Visit the CDC website or contact your local health care provider today.