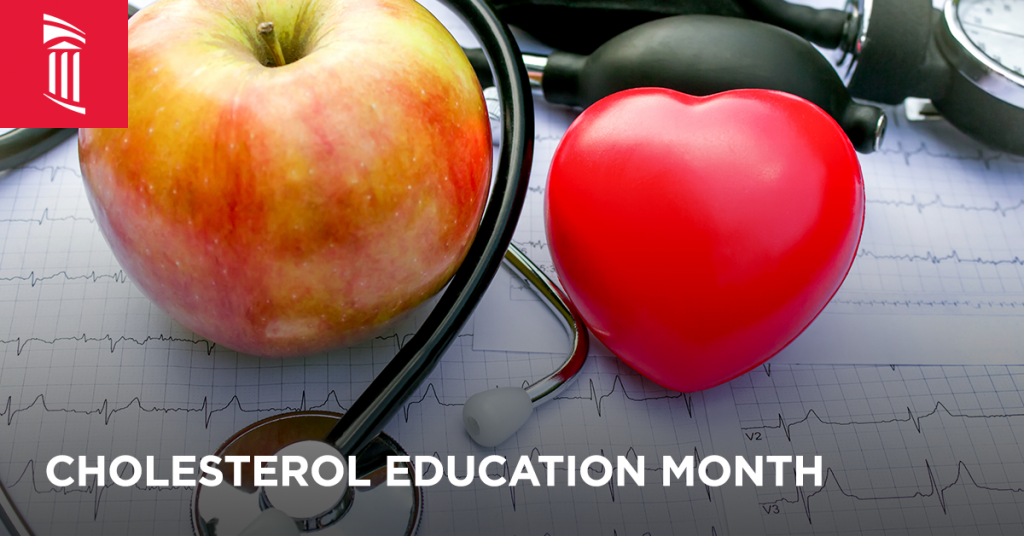 High cholesterol. You've probably heard about it from someone you know, on TV, or from your doctor. But high cholesterol is so much more than a talking point or just something to keep an eye on every now and then — it's a serious public health issue.
That's why we're taking a stand with the Centers for Disease Control (CDC) this September to educate as many people as possible about the dangers of high cholesterol and what can be done to keep cholesterol levels in check.
There's a lot to know about cholesterol, but here are five of the most important things you can learn about it right now:
Over 102 Million Americans Have It
If you have high cholesterol, you're not alone. In fact, a large percentage of Americans over the age of 20 have total cholesterol levels at or above 200 mg/dL, which is considered above healthy levels.
It Can Be Measured with a Simple Blood Test
A blood test carried out by your primary care provider is a simple and effective way to measure cholesterol levels in your body.
Keep in mind, there are two types of cholesterol: low-density lipoprotein (LDL) and high-density lipoprotein (HDL). The CDC has a great article that breaks down what each form of cholesterol does in your body, but the simple thing you need to know is that LDL is often considered "bad" cholesterol and HDL is considered "good" cholesterol.
Below are the optimal cholesterol levels for adults, according to the CDC, so this is what you should be looking for in your test results:
Total cholesterol: less than 170mg/dL
LDL: Less than 110mg/dL
HDL: 35 mg/dL or higher
Always ask your doctor if you have any questions or concerns regarding the results of your blood test. Don't have a primary care provider? UM Community Medical Group – Primary Care, led by Dr. Lorenzo Childress, is located at the UM Charles Regional Medical Pavilion in La Plata, MD. To learn more or to schedule an appointment to get your cholesterol checked, visit our website.
It Should Be Checked for Regularly
The National Cholesterol Education Program recommends that adults over the age of 20 should have their cholesterol checked every five years. But the timing and frequency of these screenings will depend on your age, family history, or current medical condition.
Children over the age of two who struggle with weight or obesity should also be regularly checked for high cholesterol, especially if there's a family history of heart disease, high blood pressure, or other conditions that are affected by high cholesterol.
It Carries Serious Health Risks
Of the 102 million Americans that have high cholesterol, the CDC reports that more than 35 million of these people have levels above 240 mg/dL — putting them at high risk of serious health issues.
High levels of LDL can lead to plaque buildup in your arteries, which leads to more constricted blood flow throughout your body. If left unchecked, this can put you at risk for heart attack, stroke, or other very serious problems.
A Healthy Lifestyle is Key to Reducing It
Though medications do exist to help lower cholesterol, lifestyle changes are an important part of keeping your cholesterol levels in check.
Adopting a complete diet that's rich in low-fat, high-fiber foods, such as fresh fruits, veggies, and whole grains, is one of the best places to start. Adding in regular exercise is also a great complement to a healthy diet, too. Oh, and if you're still smoking, it's time to quit.