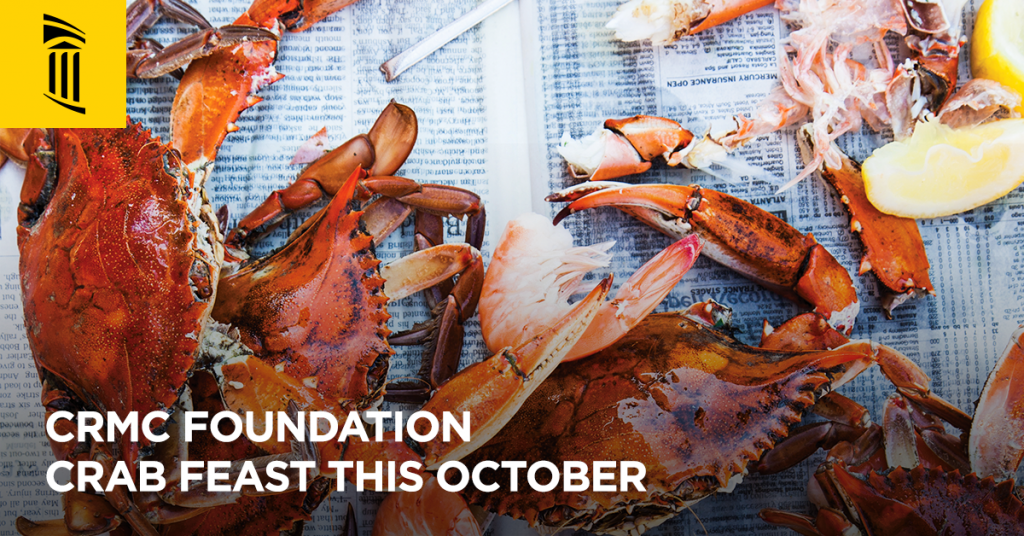 If the idea of all-you-can-eat crabs makes you hungry, you'll want to mark your calendars for the Charles Regional Medical Center Foundation's 24th Annual Crab Feast.
It all takes place at Captain Billy's Crab House in Newburg, MD, from 2 p.m. to 8:30 p.m., on Thursday, Oct. 18. Join us to enjoy your favorite seafood platter or the ever-popular crab feast as you take in the waterfront views and support a worthy cause. While you're there, be sure to try your luck in the 50/50 raffle or indulge your sweet tooth at the bake sale!
Tickets are on sale now and start at $35 per person for fried oyster baskets and stuffed ham platters and $55 per person for all-you-can-eat crabs. Children's tickets are still just $8 each. We're excited to announce that we have some new menu items for this year's event, too!
The full menu and pricing details are available on the CRMC Foundation website or by calling (301) 609-4132.
Don't wait to get your tickets — prices increase on October 1!

As always, proceeds from the event benefit the Charles Regional Medical Center Foundation. This year, funds will directly support the planning and construction of the new Julie and Bill Dotson Center for Breast Health in La Plata, MD.
If you're looking to make an even bigger impact, our Crab Feast sponsorships provide a great way to promote good health in your community and your business or organization. You can learn more about sponsorship opportunities by contacting the Charles Regional Medical Center Foundation at (301) 609-4319 or Holly.Gonzalez@umm.edu, or by visiting our website through the button below.

Thank you for helping make Southern Maryland a healthier place to live, and we look forward to seeing you there!