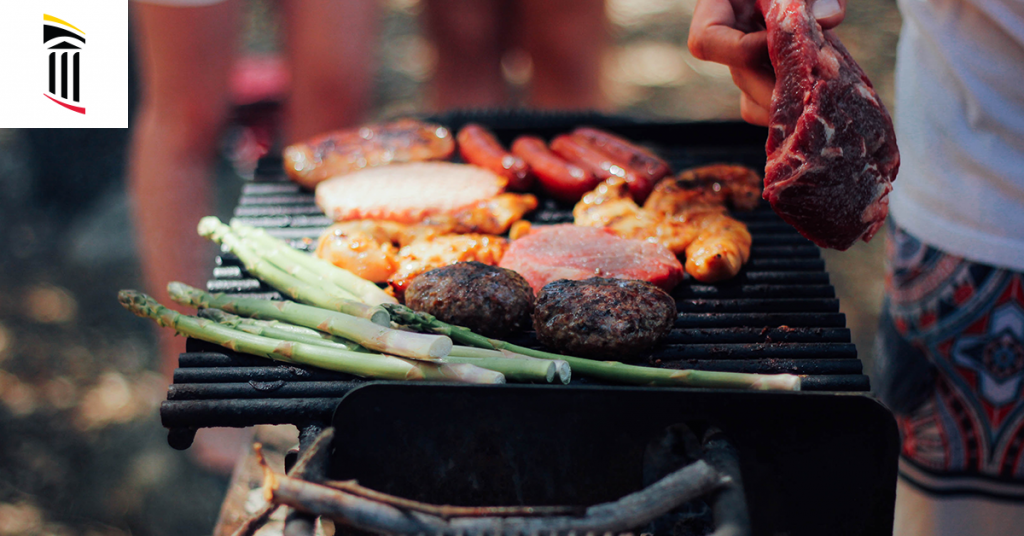 For many people, Labor Day represents the final send-off to summer. It's one final long weekend to enjoy before the cool weather sets in.
Labor Day is also one of the best times to fire up the grill again and have family and friends over for another fun get-together. But just because you're getting the grill going, a meal that's high in calories and low in nutritional value doesn't have to be the expectation. Here are 5 tips for creating a healthier menu for all your guests.
Tip #1: Stack It Up on Skewers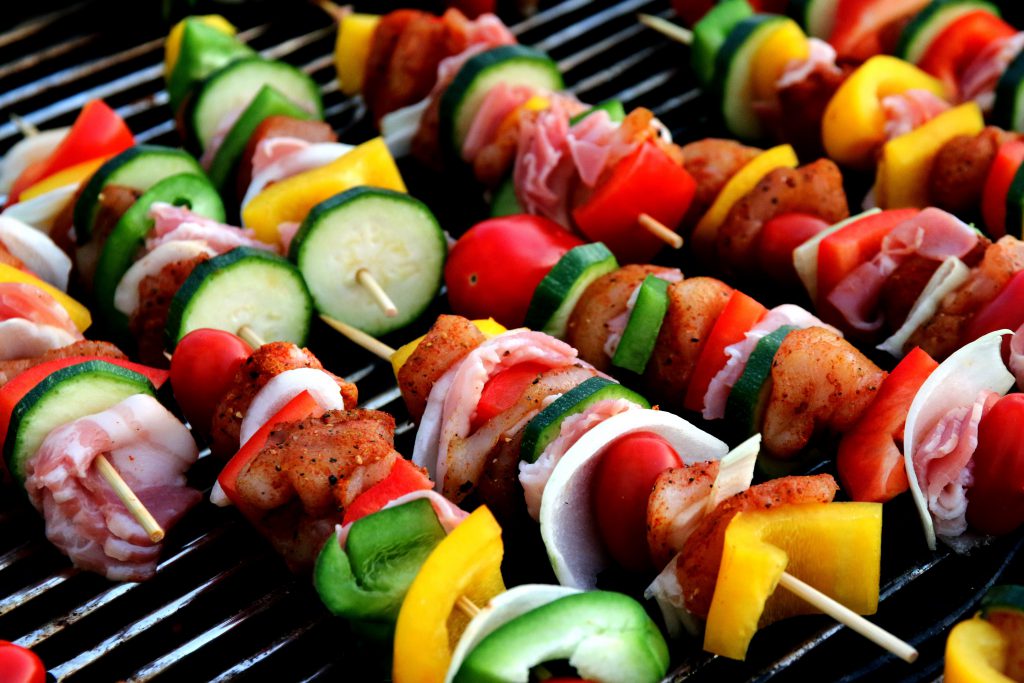 Portion control is one of the biggest challenges when it comes to backyard barbecues. One creative solution to setting reasonable portion sizes is to skewer your meat and vegetables to create tasty kebabs.
This is a great way to add in a greater variety of veggies to your menu, and you'll be able to better understand how much you're eating ahead of time. Plus, your guests will absolutely love the presentation.
Tip #2: Add Some Colorful Veggies to the Grill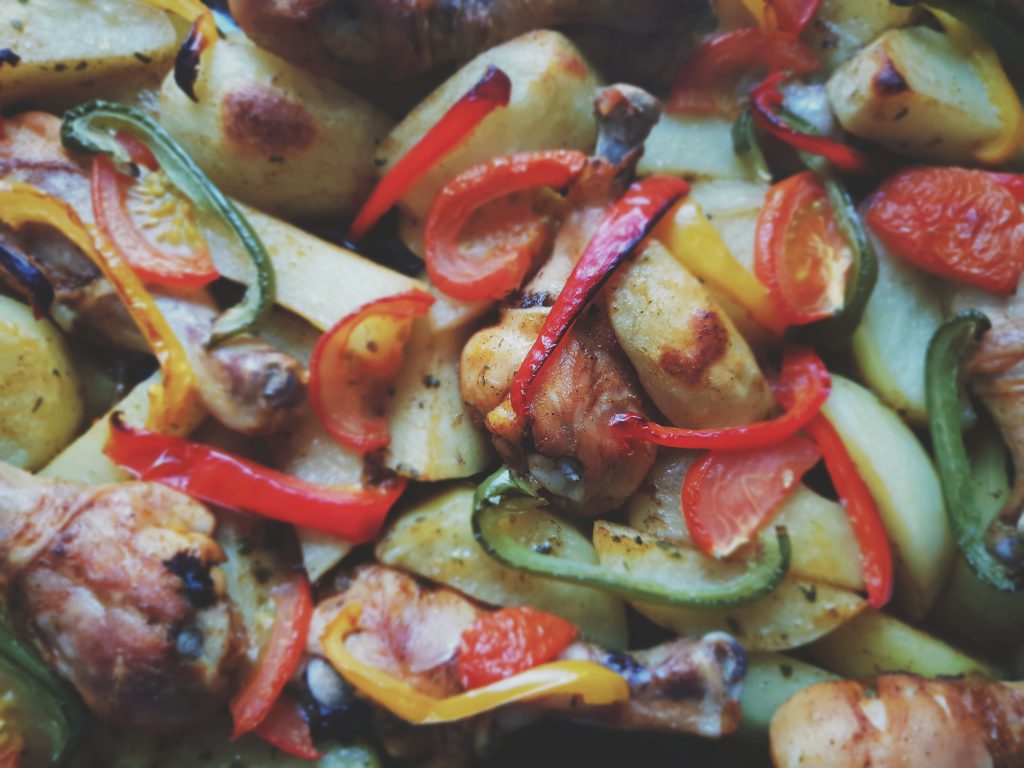 Potato salad, macaroni salad, and mashed potatoes are all staples of the American barbecue, but those items are often loaded with empty calories, extraordinary amounts of carbohydrates, and extra fat.
This year, try using a vegetable grill basket filled with cut-up peppers, onions, squash, potatoes, broccoli, brussels sprouts, etc., or simply place them directly on the grill. Mix a light amount of olive oil in with your veggies and season to taste to create a delicious and colorful side dish that won't add a lot of calories to your meal.
Tip #3: Opt for Poultry and Pork Over Red Meat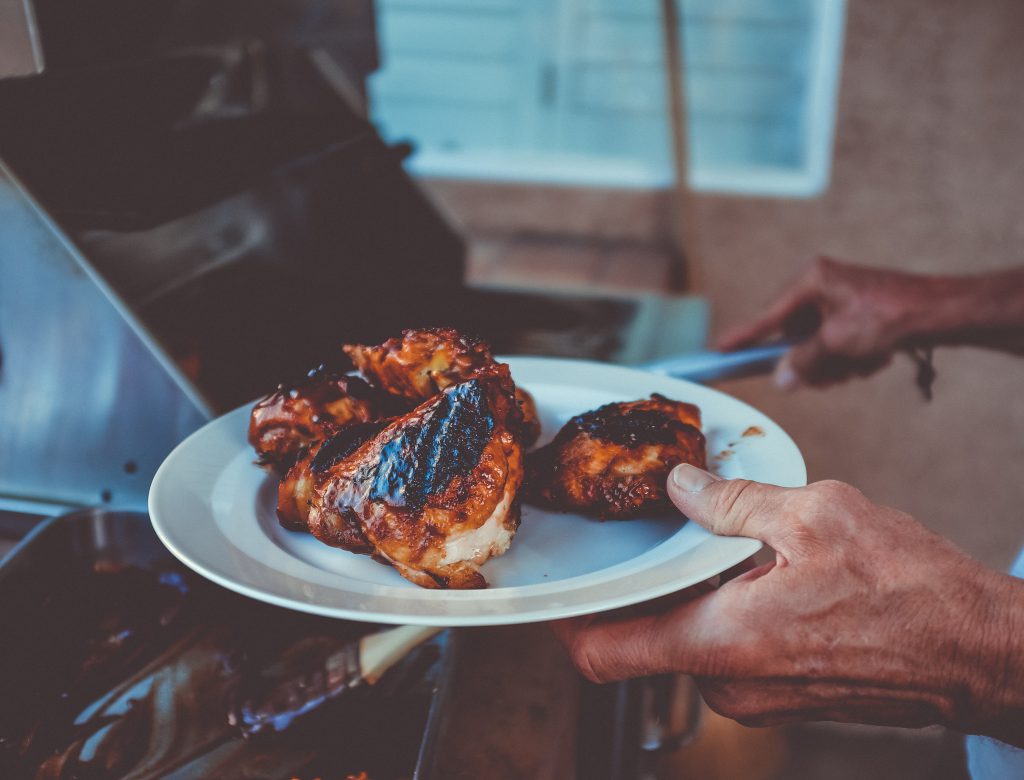 While steaks and beef burgers are among the most popular items to barbecue, there's evidence to suggest that overconsumption of red meat can be a detriment to your overall health.
By replacing that red meat with poultry or pork, you can lower your consumption of saturated fat, which contributes to higher cholesterol levels that may, in turn, increase your risk of heart disease. Just remember to choose chicken or pork products that are lean and lower in fat when you're making your selections.
Tip #4: Consider Salmon and Seafood as Alternatives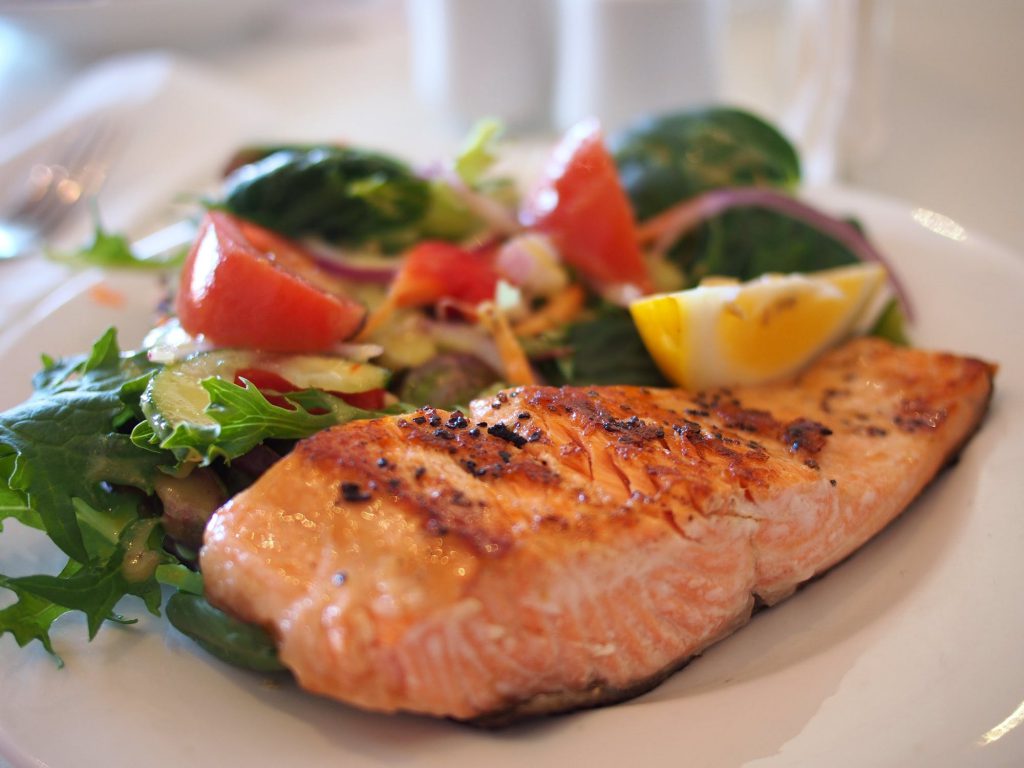 If you want to take the next step towards an even healthier entrée, seafood is a great place to start.
Fish can be grilled quickly, and with just a little bit of oil, you can keep your salmon or seafood selection from sticking on the grill — making it relatively easy to cook as well. There are countless healthy recipes available online (here's one you might like), and you might be surprised by how many calories you can save by opting for fish over beef, poultry, or pork. Moreover, fish is a great source of high-quality protein and low-fat nutrients.
Tip #5: Try Skin-Free Chicken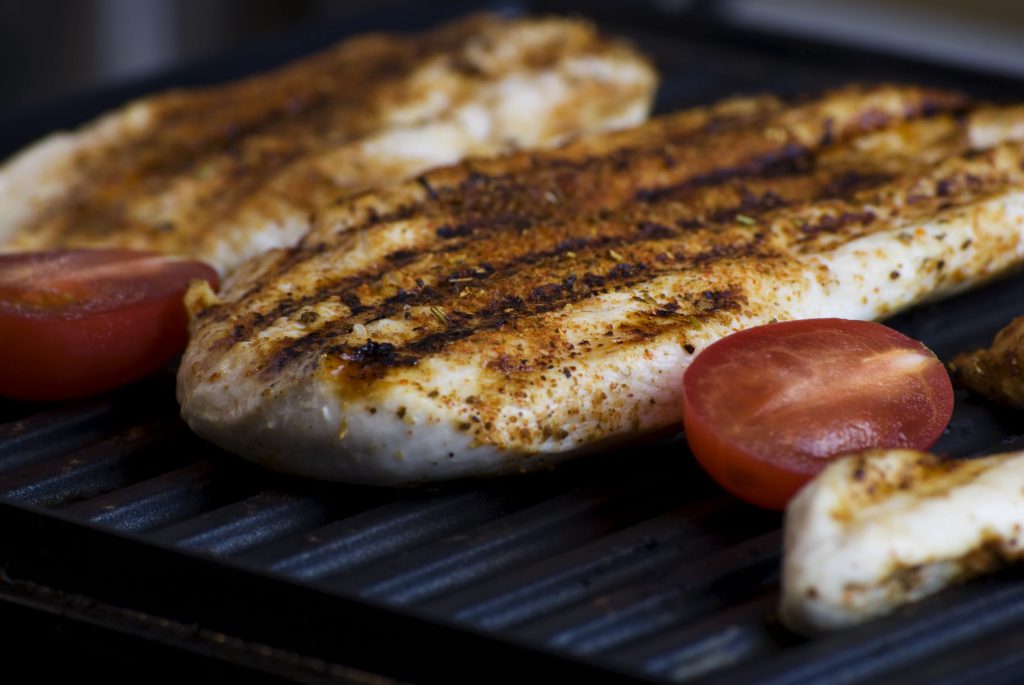 If you're sticking with chicken, one of the easiest ways to cut back on calories is to remove the skin.
Yes, grilled chicken with the skin left on is delicious, but it's much higher in fat, specifically saturated fat. If you're doing without the skin this time around, make sure to remove it before you start grilling because you'll lose all the flavor of your seasoning or marinades if you do it after it's done cooking.