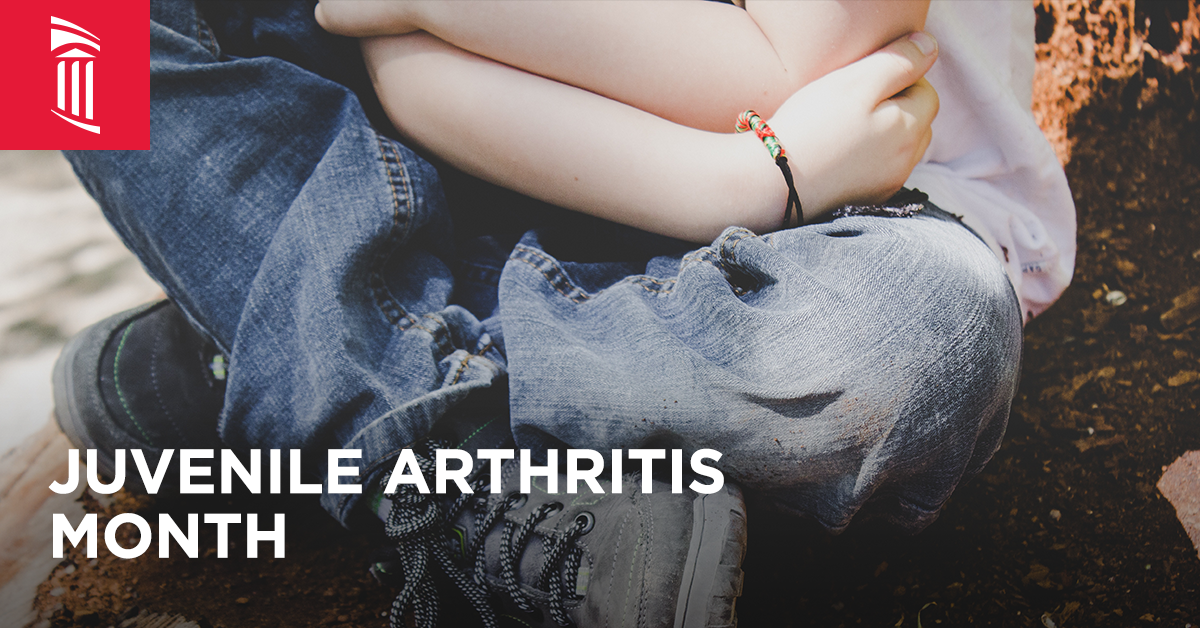 No, arthritis is not just an "old person's" disorder. Yes, it does affect children, too. In fact, nearly 300,000 children in the United States alone have been diagnosed with some form of arthritis.
This is a disorder that can affect the mobility, social life, growth, and overall wellness of a child who suffers from it. And that's why we encourage you to join with us this July in learning more about juvenile arthritis and helping spread the word that this is something that can affect anyone at any age.
What is Juvenile Arthritis?
There are several forms of juvenile arthritis, but the most common form is called juvenile idiopathic arthritis. This is actually an autoimmune disorder that occurs when a child's immune system attacks the body's joints.
Juvenile Arthritis Symptoms
The symptoms of juvenile arthritis are wide ranging, but the most common signs are ongoing joint swelling, pain, or stiffness. Other symptoms include:
Swelling in Lymph Nodes in the Neck
Fever
High Fever
Rash
Fatigue
Loss of Appetite
Eye Inflammation
Difficulty with Normal Daily Activities (Walking, Getting Dressed, etc.)
These symptoms vary in severity and can go away/return without any regularity. Unfortunately, if left untreated, juvenile arthritis has the potential to cause bone growth problems or even damage to eye tissue that could ultimately lead to blindness.
Testing for Juvenile Arthritis
There is no easy way to tell whether or not your child has juvenile arthritis, but a consistent presence of the symptoms outlined above should compel your child's doctor to conduct further tests. Physical exams, blood tests, and x-rays are just a few of the things a doctor may employ to determine an accurate diagnosis.
Juvenile Arthritis Treatments
Although research is ongoing to find and develop effective treatments for juvenile arthritis, funding for the disorder is relatively minimal, according to the Arthritis National Research Foundation. With that said, genetic studies continue to help doctors better understand what causes arthritis in children and how to best combat it.
Doctors specifically trained to help treat and manage arthritis, called rheumatologists, are generally the best resource for care. They'll often prescribe a blend of medicines and physical therapy to reduce swelling, relieve pain, and improve mobility, and they will generally work closely with other medical professions, such as eye doctors, too.
Additional Resources for Juvenile Arthritis Awareness
If you're a parent, knowing the signs of juvenile arthritis is key to ensuring you're prepared should your child ever be at risk. Fortunately, in addition to this blog, there are plenty of resources available to help you better understand the disorder.
Be sure to check out the Arthritis National Research Foundation and the National Institute of Arthritis and Musculoskeletal and Skin Diseases websites. But, most importantly, talk with your family doctor if you have any concerns or questions.