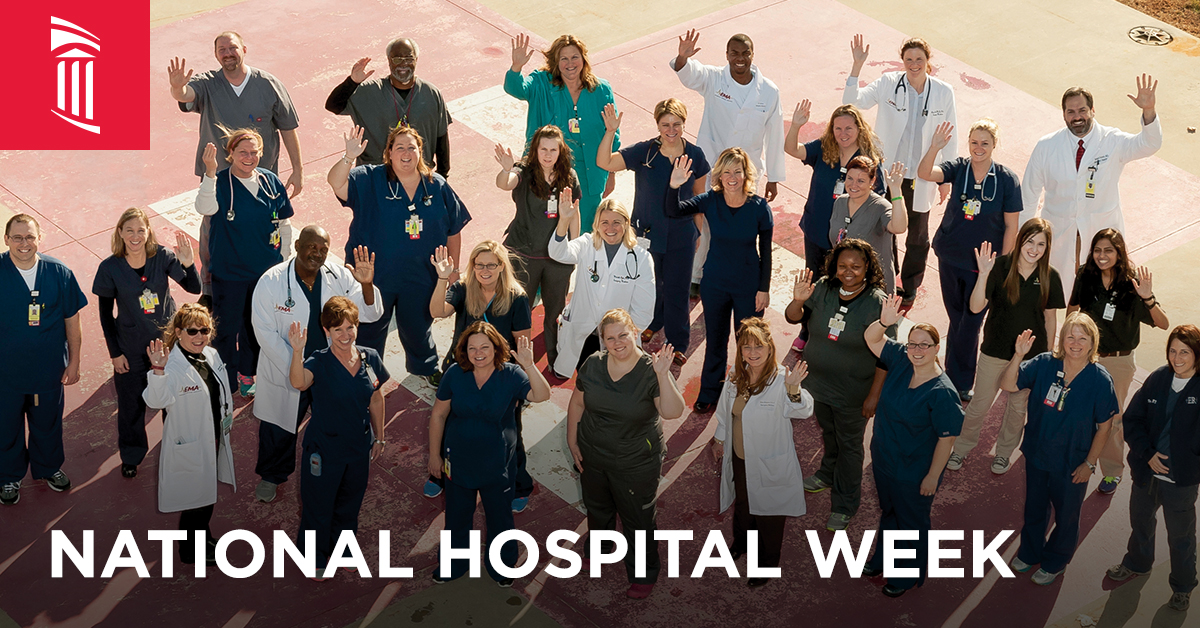 A culture of care and compassion makes the difference at UM Charles Regional Medical Center because our staff is deeply tied to the Southern Maryland community we call home.
"The hospital" is something all Americans identify with. It's where we turn for answers and solutions to maintain good health and support well-being. It's an institution that's fundamental to any healthy community.
Here in Southern Maryland, we fully embrace this responsibility. We're your hospital, and we're here for you when you need us most. 
In honor of National Hospital Week, we ask you to join us in thanking the special people who make their careers out of caring for others. From the physicians and the nurses to the support staff who work behind the scenes to keep our facilities running smoothly — we thank these dedicated people for their contributions to our hospital. And we encourage you to take a moment to thank those who might have made a difference in your life.
So whether you've been a patient of UM Charles Regional Medical Center or know that you'd turn to us in a time of need, simply use the #MyHospital hashtag on social media throughout the week to show your support. You can also visit the official website of the American Hospital Association for more great ideas on how you can join us in showing appreciation this week.