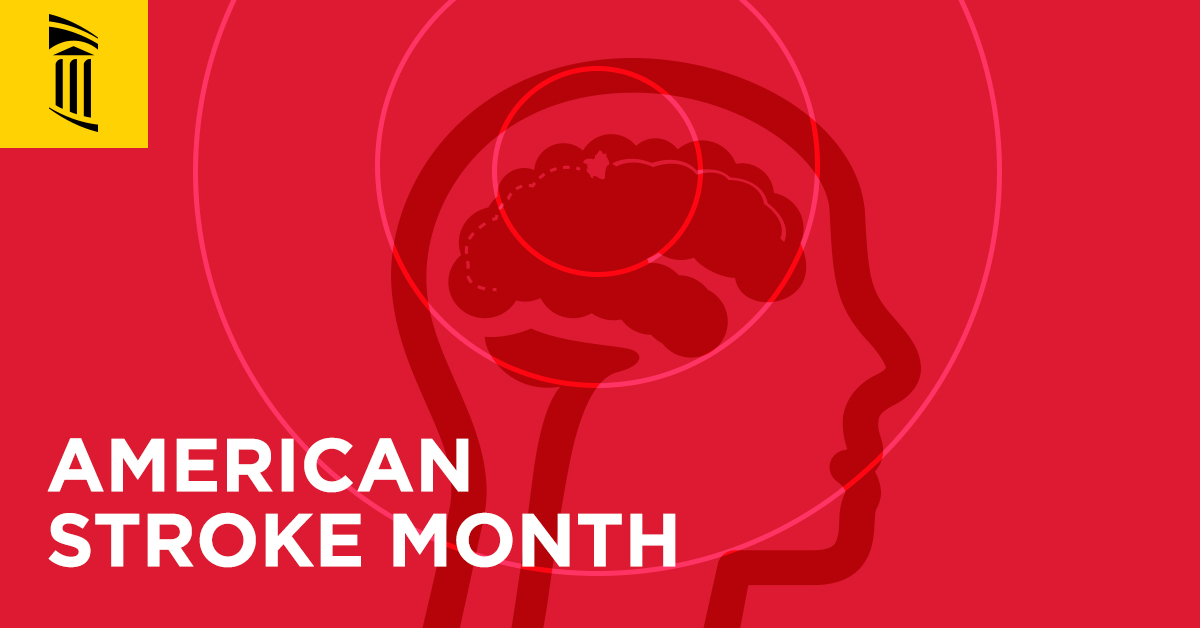 If you're like most Americans, you probably aren't aware that stroke is the second-leading cause of death across the world and the leading cause of serious long-term disability.
You might be further surprised to learn that up to 80% of strokes can be avoided, according to the American Stroke Association (ASA).
At UM Charles Regional Medical Center, we are avid supporters of American Stroke Month every May. With your help, we can help the ASA spread awareness about how to protect against stroke and improve recognition of its signs and symptoms among our friends and family. Together, we can strengthen our community and create a happier, healthier place to call home.
It Starts with You
It's essential to know if you're personally at risk for stroke. Although that risk generally increases as you age, strokes can occur at any age, and they affect people of every race and gender.
The leading cause is high blood pressure because it increases your chances of having a clot or rupture interrupt blood flow to the brain. According to the ASA, nearly 1 in 6 adults with high blood pressure aren't aware of their condition. So the first thing you should do this month is get your blood pressure checked.
While your blood pressure provides a base indicator of risk, there are several family history and lifestyle factors to consider. For example, smoking, as well as poor diet and exercise, can greatly increase your risk. Take our Stroke Risk Assessment to learn which factors may affect you.
Learn the Signs
The ability to identify the signs and symptoms of stroke can make the difference between life and death or serious disability. Not only can it save the lives of others, but it can also allow you to take the steps you need to protect yourself from disaster.
The ASA uses a simple acronym to remember the most telltale signs, and we encourage you to share it with your friends and family. The F.A.S.T. acronym identifies the three indicators as:
(F)ace drooping
(A)rm weakness
(S)peech difficulty
(T)ime to call 9-1-1 if these symptoms are present
Get Involved
Looking to lower your blood pressure or help spread awareness about the dangers of stroke? Join  the American Heart Association's Healthy for Good™ Movement. This online community will keep you up to date with shareable tips, videos and easy-to-understand science news on how to live healthy, both in body and mind.
You can also support the American Stroke Association this month by riding your bike on National Cycling Day on May 15. Share a selfie on your bike (preferably while stopped for safety) with the hashtag #CycleNation to show off our community support for American Stroke Month and spread the word on how we can all reduce our stroke risk through healthy habits.