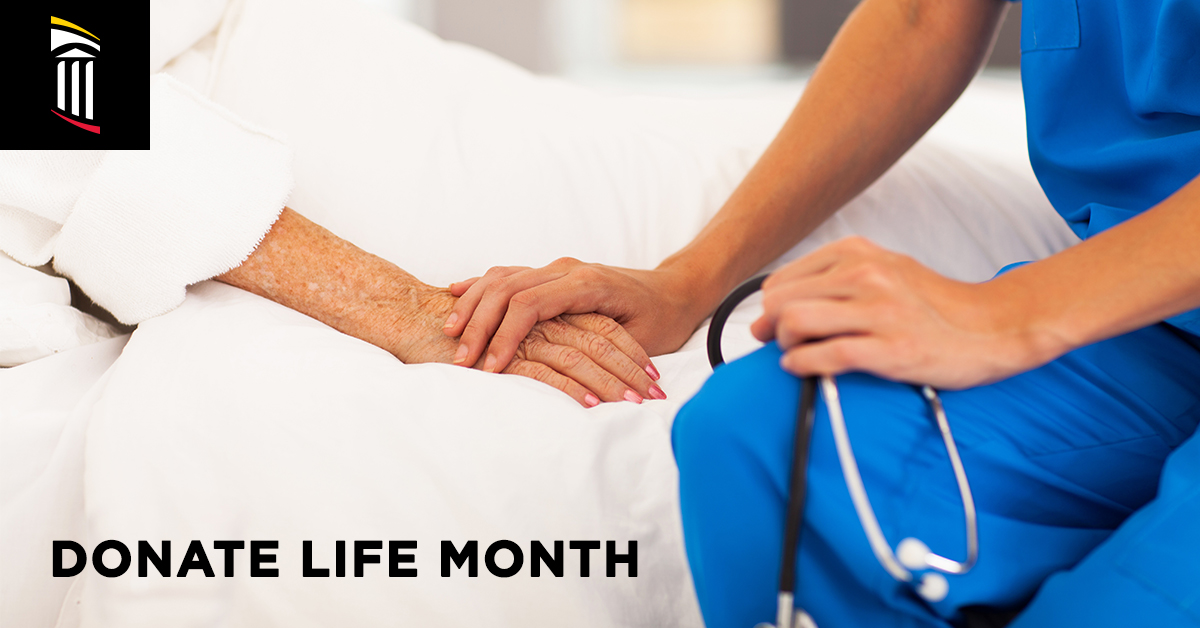 We all know April as the first full month of spring, but fewer of us may know that it's also National Donate Life Month.
Donate Life America, a nonprofit organization dedicated to increasing the number of organ, eye and tissue donations around the country, uses this month to celebrate those who've received transplants, those who continue to wait and to honor donors and their families for the hope that they give potential recipients.
In the spirit of the month, we're highlighting five key things you should know about organ donation and the process involved with becoming a donor.
Hundreds of Thousands of People Await Organ Donations
According to the most recent statistics from Donate Life America, over 116,00 people are waiting for life-saving organ donations. The vast majority of these people are waiting for a kidney donation, but they'll wait for an average of 3-5 years for that to happen.
Although 30,000 organ donations and 1.75 million tissue transplants that take place every year, 22 people pass away each day because the needed organ isn't donated in time.
There Are 3 Different Types of Donation Available
Although a deceased donation — one that is given when a person passes away — is a well-known form of organ donation, it's actually just one of three types of donation available.
A living donation is one in which a living person provides a donation of a vital organ (often a kidney or liver). The benefit of this is that it not only helps the recipient, but it also allows a deceased donation to go to another person on the donation registry.
Another less common form of donation is a vascularized composite allograft (VCA). These are utilized most often for hand and face transplants and were approved by Federal regulators in 2014. VCAS require specific authorization and are not included as part of your standard donation registration.
One Tissue Donor Can Help More Than 75 People
When most people think about being an organ donor, they think about things like kidney or liver donations; however, that's only part of the equation.
Tissues such as skin, bone, vital heart valves, veins, tendons and corneas have the potential to save or improve the lives of several recipients. In fact, it's estimated that just one tissue donation can save or help heal more than 75 people.
Your Status as a Donor Doesn't Change Your Level of Care
Sometimes, people worry that registering as an organ donor will enable doctors to make life-or-death judgments for patients. And it's important to know that being an organ donor will not change your expected level of care at all, even in a life-saving situation. Moreover, organ donation will only take place once a patient is declared clinically and legally dead.
Almost Anyone Can Be an Organ Donor
Donate Life America notes that while most people think that organ donation is a good thing, only about half of the U.S. adult population is actually registered.
This is the perfect time to register to become a donor. Regardless of your age, medical history or physical condition, you will be considered as a potential donor, as your condition at the time of death will determine your donation eligibility.
We encourage you to visit DonateLife.net this month to learn more about the importance of being a donor, get answers to frequently asked questions and to register as a donor easily and securely.