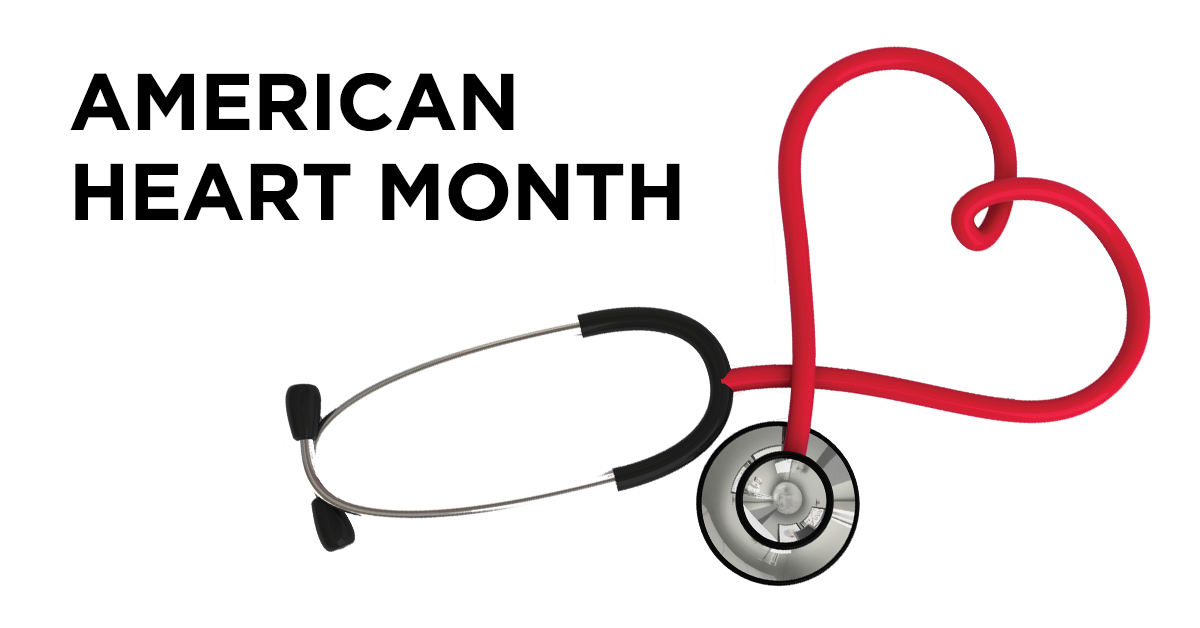 Every February, we come together with the rest of the country to raise awareness about cardiovascular disease during American Heart Month.
It all started in 1964 when Lyndon B. Johnson adopted the month through an annual proclamation. Since then, this month has been dedicated to helping people understand what cardiovascular disease is, what causes it and what we can do about it.
So if you're ready to focus on your heart health this month, we invite you to learn more by taking the following five facts and sharing them with friends and family. By passing along what you learn about the causes and effects of heart attacks, coronary artery disease and strokes, you can help others live longer, healthier lives.
1. Cardiovascular Disease Claims More Than
17.3 Million Lives Each Year
Although American Heart Month generally focuses on the impact cardiovascular disease has in the U.S., it's important to remember that stroke, heart attack and other heart-related ailments are worldwide issues.
Responsible for more than 17.3 million deaths every year, cardiovascular diseases are the leading cause of death in the world. What's more, this number is expected to climb to over 23 million per year by 2030.
2. Nearly Half of the American Population is at Risk for
Heart Disease
There are three key risk factors for heart disease: high blood pressure, high cholesterol and smoking. Unfortunately, the Centers for Disease Control and Prevention (CDC) estimates that 47% of Americans have at least one of these risk factors.
3. Almost 800,000 Americans Will Have a Stroke
This Year
According to the CDC, stroke is the fifth-leading cause of death in the United States. Here are some other important stroke statistics from the CDC:
Strokes are responsible for about 140,000 deaths in America every year (that's one out of every 20).
795,000 strokes are reported in the U.S. annually, which factors out to one stroke every 40 seconds.
Stroke is the leading cause of serious long-term disabilities and costs the U.S. an estimated
$34 billion every year.
4. You Can Control Some Risk Factors
The level of risk associated with developing coronary heart disease, having a heart attack or having a stroke is tied to a variety of factors. Some of these things can be controlled while others are simply based on heredity.
Here's a quick breakdown of things you can control:
Risk Factors You Can't Control
Age – Although strokes and heart attacks can happen at any age, risk does increase with age.
Race – Statistics have shown that race plays a role in an individual's risk level.
Family History – A person's risk level is heavily dependent on their family's history.
Risk Factors You Can Control:
Diet – Utilizing a healthy diet and maintaining a healthy weight are key.
Smoking – Smoking greatly increases your level of risk.
Physical Activity – Exercise can help you maintain a healthy weight and lower your blood pressure —
two contributing factors to your level of risk.
5. Heart Attacks and Strokes Can Be Treated —
if You Act Fast
Beyond all the stats and figures we can share about the diseases and ailments that affect such a substantial amount of people every year, you need to know that heart attacks and strokes can be treated. But they can only be treated if you know how to spot a heart attack or stroke and you know what to do next.
We've covered the signs and symptoms on our blog previously, and more information about heart attack signs and symptoms is available on CDC's website.
Most importantly, if you think someone is having a stroke or a heart attack, don't wait or hesitate. Call 9-1-1 immediately — you may just save their life or prevent a long-term disability.