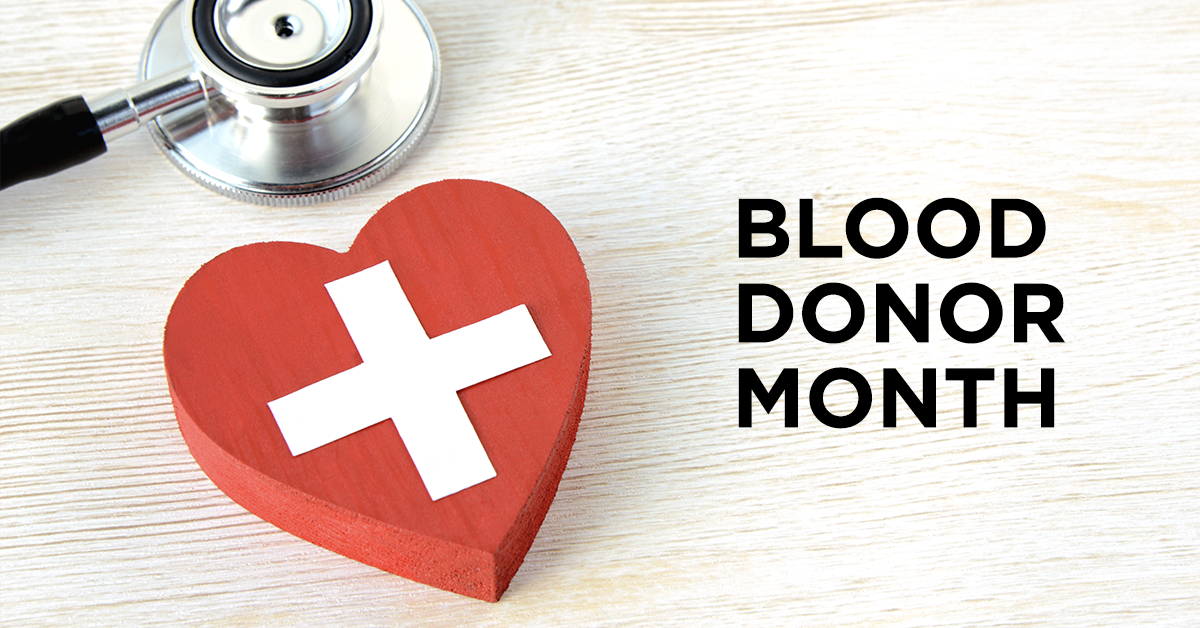 January is National Blood Donor Month, and there's no better way to start off the new year than by doing your part to help your community.
Blood donations are an essential part of ensuring hospitals, including UM Charles Regional Medical Center, are able to treat a nearly endless amount of ailments. And we encourage you can do your part by volunteering to give blood this month and all year long. Here's what you need to know about giving blood and why it's so important to take part if you're able.
Am I Eligible to Donate Blood?
There are a few stipulations surrounding whether or not you're eligible to give blood. Be sure to read the American Red Cross' eligibility requirements and guidelines before you sign up to donate!
What Blood Types Are Needed Most?
Don't think your blood type is in demand? Think again. Every blood type is needed by the Red Cross and the health practices it serves. If you have type O blood, however, your blood type is the most requested by hospitals. This is even more prevalent if you have an O-negative blood type, which is considered the blood type of "universal donors" because it can be given to people of every blood type. Unfortunately, just seven percent of the U.S. population has this blood type, so if you're in that group, it's even more important that you get out and donate.
Why Should I Give Blood?
Ultimately, whether or not you give blood is a choice you — and only you — can make. There are countless worthy causes, charities and non-profits you can support throughout the year, but here are some of the reasons why we think you should consider donating blood this month:
1 pint of donated blood can save up to 3 lives
About 36,000 units of red blood cells are needed every day in the U.S.
The average red blood cell transfusion requires ~3 pints
The blood used in emergencies is already available before the emergency occurs
These are just a few of the reasons why giving blood is so important — be sure to check out the American Red Cross' website to learn more about why blood donations are vital in your community.
Where Can I Donate Blood?
UM Charles Regional Medical Center proudly sponsors several blood drives in Southern Maryland throughout the year. You can find a comprehensive list of all of the Red Cross' upcoming blood drives on their website — Simply enter your zip code and click or tap "Find A Drive" to see upcoming blood drives nearby.
If you're in or near La Plata, be sure to consider joining us at the La Plata United Methodist Church for our next blood drive on February 26 from 1:30-7pm!