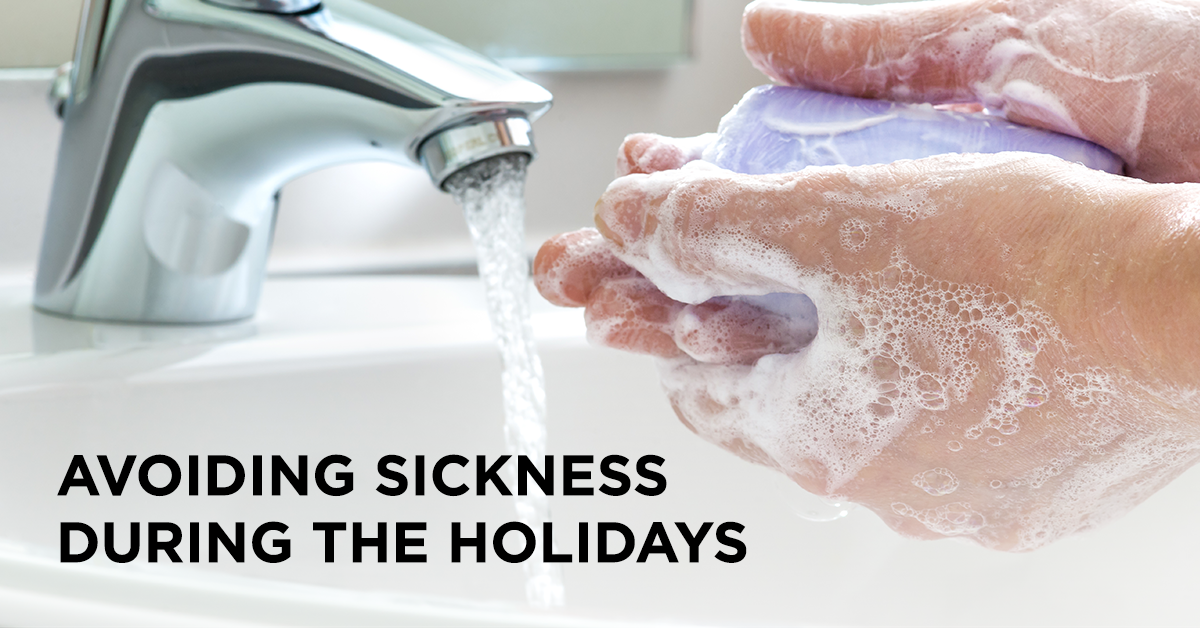 Is there anything worse than getting sick during before you travel or take time off for the holidays?
While the seasonal flu is most prevalent in December and it seems like everyone around you is getting sick, it might only seem like a matter of time before you get sick as well. And although there's no way to guarantee you won't get sick at any point in the year, these are five of the most effective ways to avoid sickness throughout the holiday season:
Getting Enough Sleep
Your overall health and wellness are directly correlated to how much sleep you get every night. Give your body the energy it needs to make it through the day and fight off sickness by dedicating yourself to getting at least seven hours of sleep every night.
Washing Your Hands Regularly
This might seem like a no-brainer, but it's even more important this time of year. Before you prepare or eat food, after using the bathroom, or after you blow your nose, take time to wash your hands or use hand sanitizer. You'll help protect yourself and others around you at the same time!
Receiving the Flu Shot
Although it can take up to two weeks for the flu vaccine to be fully effective, there's no better time than now to get vaccinated. You'll protect yourself and everyone else around you, especially those who are most vulnerable, from this debilitating sickness.
Touching Your Face or Eyes Less
Make a conscious effort to avoid rubbing your eyes or face during this time of year. As the seasonal flu reaches its peak level of activity and the common cold spreads, touching your face makes it easy for bacteria and virus to get inside your body and get you sick.
Checking in with Your Primary Care Doctor
Now's the time to meet with your doctor to get a checkup and discuss any health concerns you have heading into the holidays. What's more is that your doctor can give you additional tips and advice not covered in this blog!
If you're having trouble finding an appointment time with your current doctor, consider Dr. Lorenzo Childress. His office is located right here in La Plata and regularly offers next-day appointments. You can learn more about this UM Community Medical Group practice here.