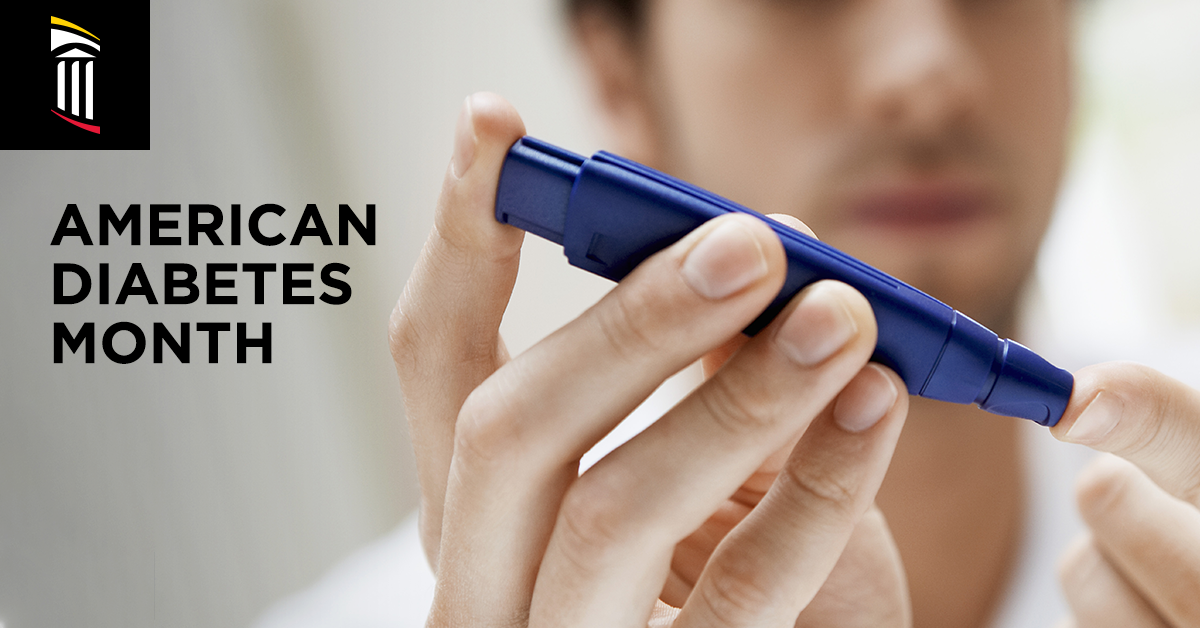 It's something you've probably heard about from your doctor, in the news or even from someone you know. Diabetes is an all-too-prevalent disease that affects a large percentage of the American population.
Join us this month, which is American Diabetes Month, in learning more about diabetes and working to inform your family, friends and community about the causes, risk factors and treatment options available.
To get you started, here are the five things you need to know about diabetes right now.
How Many People Are Affected by Diabetes
The Centers for Disease Control and Prevention (CDC) estimates that more than 30 million people in the United States have diabetes and that one out of every three people in the U.S. will develop diabetes in their lifetime. Unfortunately, it's also estimated that 1 out of 4 people don't know that they have it.
The Differences Between Types of Diabetes
There are three distinct types of diabetes. Each comes with its own causes, symptoms and management practices.
Type 1 – This type of diabetes is considered an autoimmune disease because it occurs when your body can't produce the insulin needed to control blood-sugar levels in the bloodstream.
Type 2 – It's estimated that 90-95% of all Americans who have diabetes are affected by type 2 diabetes. This type occurs when your body is able to produce insulin but is unable to produce enough to properly control sugar levels.
Gestational – Though less common than types 1 and 2, gestational diabetes is brought on by pregnancy. While it usually disappears once the baby is born, this condition requires careful monitoring and can put a woman at higher risk of developing diabetes within 10 years.
Risk Factors for Developing Diabetes
Whereas type 1 diabetes generally appears before the age of 18 and isn't currently preventable, there are a handful of risk factors that contribute to the development of type 2 diabetes and prediabetes, including:
Being overweight
A family history of diabetes
Age (over 45 years old)
Lack of physical activity (exercising fewer than 3 times a week)
Previously had gestational diabetes
If you're concerned about developing prediabetes or type 2 diabetes, consider taking our diabetes risk assessment and discussing the results with your doctor.
How to Prevent Type 2 Diabetes
Because type 2 diabetes is linked to obesity, prevention of the disease largely revolves around embracing healthy eating habits and a more active lifestyle. In addition to being physically active for 30-60 minutes every day, choosing nutrient-rich foods instead of sugary or high-calorie foods and snacks goes a long way in the fight against diabetes.
Be sure to check out the CDC's website as well. It has some great tips and guides about what you can do to help prevent type 2 diabetes in yourself and your family.
How to Live Well with Diabetes
Just because someone has type 1 or type 2 diabetes doesn't mean they can't live fulfilling lives. Thanks to groundbreaking treatments, new management strategies and improved community awareness, people with diabetes are living longer and better than ever before.
Southern Maryland is no exception. Residents of this region have access to proven diabetes experts and always have somewhere to turn when they need support or have questions about diabetes.
If you or someone you know is struggling with diabetes or a recent diabetes diagnosis, be sure to check out our Center for Diabetes Education. In addition, the new UM Community Medical Group – Diabetes and Endocrinology practice in Waldorf, MD, provides long-term care to those dealing with type 1 and type 2 diabetes.