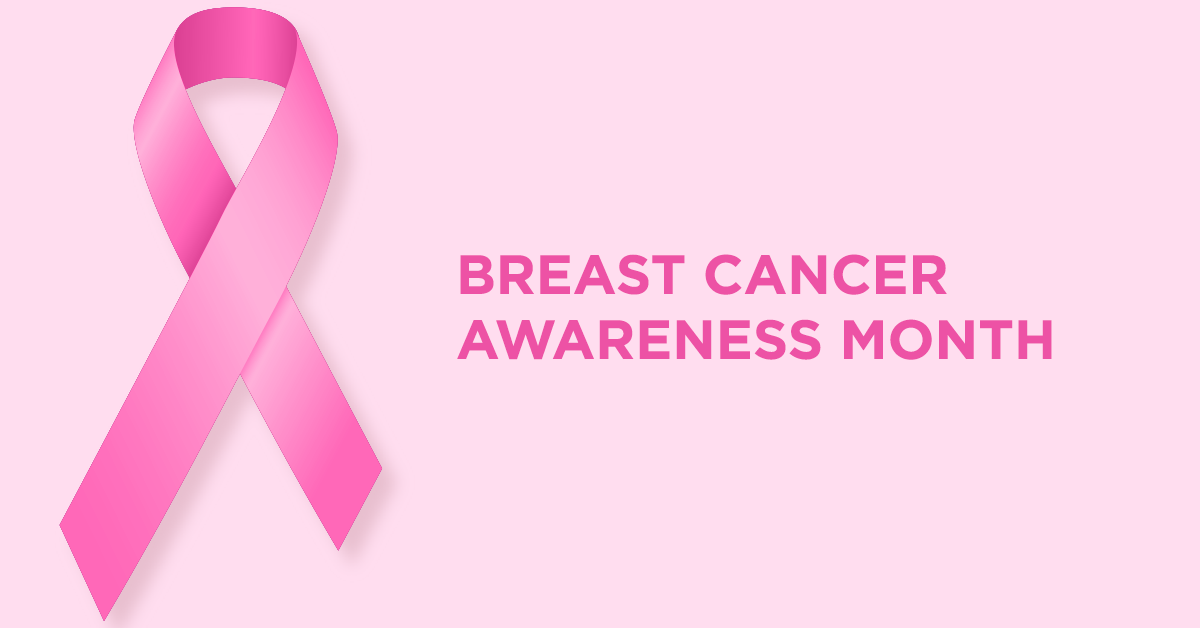 236,968. That's how many women in the United States were diagnosed with breast cancer in a single year. What's more, 41,211 women in the US died from breast cancer, according to the most recent data available from the Centers for Disease Control and Prevention (CDC), making it one of the deadliest diseases among women in our country.
It doesn't just affect women, either. In that same timeframe, over 2,100 men were diagnosed, and 465 succumbed to the disease.
Those numbers act as a sobering reminder of the immense and painful impact this disease has on families across the country. But more than anything, those statistics should motivate you to join with us in spreading breast cancer awareness.
We invite you to familiarize yourself with the most important information surrounding breast cancer. We also encourage you to share what you learn with friends and family so they can understand their individual risk levels as well as what they can do right now to prevent or detect any signs of this cancer.
Risk Factors
Although breast cancer affects women 100x more frequently than it does men, gender is not an excluding factor in who will ultimately develop breast cancer. Here are a few key factors that influence individual risk levels:
Age
Family history
Late or no pregnancy
Physical inactivity
Breast density
You can learn more about specific risk factors for breast cancer on the CDC's official website. More than anything, an honest conversation with your doctor can help shed light on what your individual risk level might be based on these and other factors.
Reducing Risk Levels
Although there is no way to completely eliminate the risk of developing breast cancer, there are some steps you can take to reduce your risk. Here are just a few ways to aid in prevention:
Maintain a healthy weight
Exercise regularly
Limit your intake of alcoholic beverages
Breastfeed newborn children, if possible
You can learn more about ways to reduce your level of risk by visiting our Online Health Library, and you can also get a snapshot of your risk level by taking our Breast Cancer Risk Assessment.
Early Detection
This is your best weapon in the fight against breast cancer. By performing a self-exam every month or by receiving a regular clinical exam, you can detect any abnormalities before they develop further.
Beyond that, it's recommended that women ages 45 to 54 should get a mammogram every year. At the age of 55 and beyond, women are encouraged to get mammograms every other year at the very least. If you're younger than that, your doctor may recommend you get a mammogram if he or she believes you're at higher risk for developing breast cancer. Mammograms are completed by qualified specialists, like those at UM Charles Regional Imaging, to examine breast tissue for any issues that may not be visible or palpable.
Want to Learn More?
Your understanding of breast cancer and its effects on our community don't have to end with this blog post!
Join us for our 11th Annual Breast Cancer Awareness Luncheon at the Waldorf Jaycees Community Center on Wednesday, October 18. From 11am to 1:30pm, our expert team will share their experiences and expertise regarding breast and ovarian cancer.
The luncheon is free, but your registration is required by October 13. For more information or to reserve your spot now, visit our website or call (888) 332-4847 now. We hope to see you there!