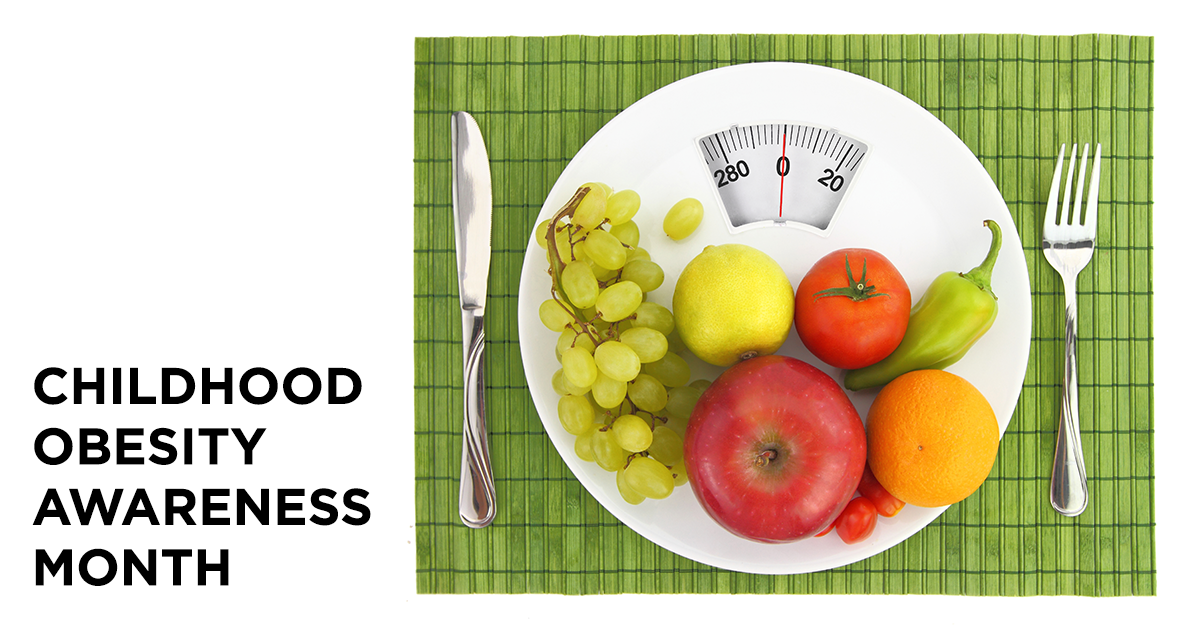 It's no secret that America struggles with obesity.
According to Centers for Disease Control and Prevention (CDC), this condition affects nearly 37 percent of American adults and 17 percent of children.
Obesity carries with it numerous health consequences for people of all ages. High blood pressure, diabetes, heart disease, stroke, mental illness and physical pain are just some of the serious diseases and disorders that affect people with obesity at a higher rate than those at a normal weight.
Make no mistake, there is no simple solution to solving the obesity problem in America, but parents can play a key role in shaping the future of our country's population by instilling positive health and wellness values in their children early in life.
That's why we encourage you to join with us in promoting healthy lifestyles and combating childhood obesity during National Childhood Obesity Month. Here are five easy things you can do right now to help prevent obesity and promote a healthy lifestyle for your children:
Make Sure They Get Plenty of Sleep
Sleep deprivation has been shown to increase hunger levels because of the effect it has on hunger hormones. You have the power to turn off the TV, the iPad or the phone at night and ensure your child gets plenty of sleep — they'll definitely feel better in the morning, and their metabolism will likely benefit as well.
Ditch the Chips in Favor of Fruits and Veggies
When you go grocery shopping, do you fill your cart with chips, cookies and other nutrient-deficient foods? Consider swapping out popular snack items like potato chips with fruits and veggies. You'll be providing your children with lower-calorie options and help limit their intake of added sugars and solid fats that contribute to obesity.
Say Goodbye to Soda
Water. What more can we say? Non-diet soda is loaded with sugar and nutritionless calories. Unfortunately, most fruit juices aren't great alternatives, either. So the next time your kids are thirsty, get them a cold glass of water.
Encourage Extra Physical Activity
No, you don't have to force your kids to go on long runs or do weight training at an early age. But you can encourage them to stay active by getting them to participate in age-appropriate physical activities that they'll have fun doing.
The Charles County Recreation Division runs several free and low-cost programs that provide physical activity for kids of all ages. Check out its offerings here.
Set a Good Example
Always remember, kids often emulate the habits and choices of their parents, so the best way to instill a healthy mindset in your child is to have one yourself! Our Online Health Library has some simple yet useful tips for adults looking to fight weight gain.
Want more tips and advice for how you can enhance your child's activity and nutrition? We're proud proponents of the National Heart, Lung and Blood Institute's "We Can!" program, which empowers parents to impart healthy eating and lifestyle choices on their entire family. Learn more about this great program on its official website.