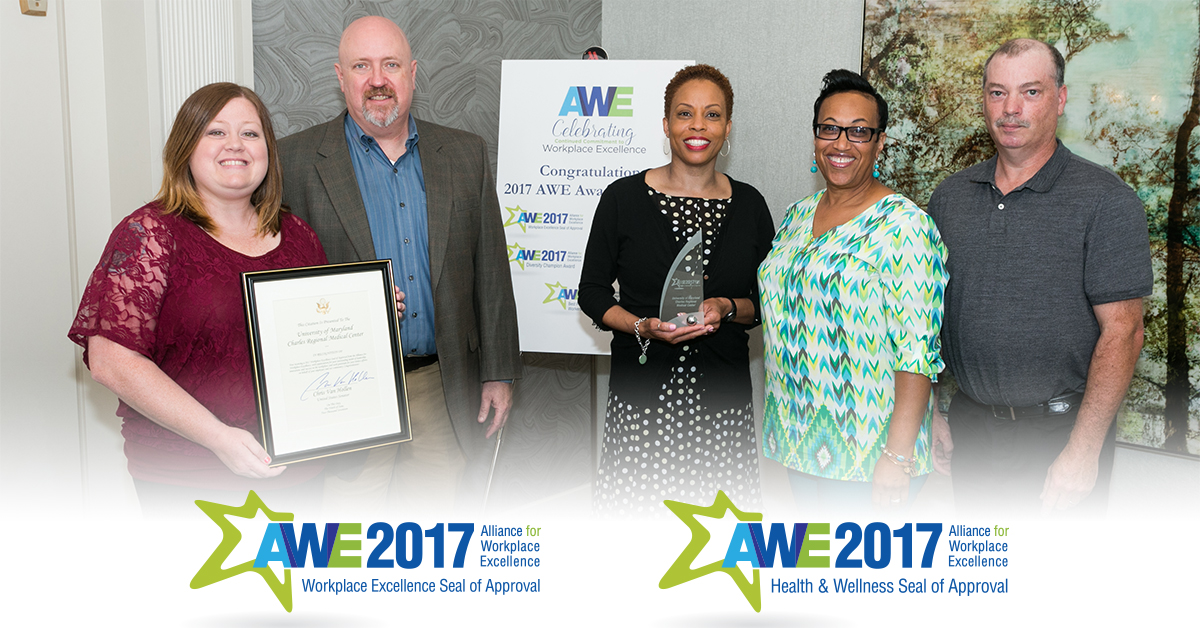 We've made it our mission to serve our community to the best of our ability, but that goes beyond providing essential health services to everyone who calls Southern Maryland home. We also work to ensure that UM Charles Regional Medical Center is a great place to work, too.
We know we'd be nothing without the caring, compassionate and exceptionally qualified team we employ, so we work hard to create a positive work environment.
That's why we're so honored to announce that we've once again been awarded the Workplace Excellence Seal of Approval and Health & Wellness Seal of Approval from the Alliance for Workplace Excellence (AWE).
We hope to provide our team with a thriving work environment where professional and personal growth are in constant focus, and these awards represent an important affirmation of that goal.
AWE selects recipients for these prestigious awards based on a rigorous assessment process led by an independent review panel. The panel is comprised of business professionals and graduate level students who are in the fields of business, psychology, human resources, environmental science, public health, diversity and wellness.
We're humbled that this is the 13th consecutive year that we've received these awards, but we know that our work is never done. We remain committed to open employee communication, diversity, growth, work-life balance, health and wellness in order to make Charles County a better place to live and a better place to work.