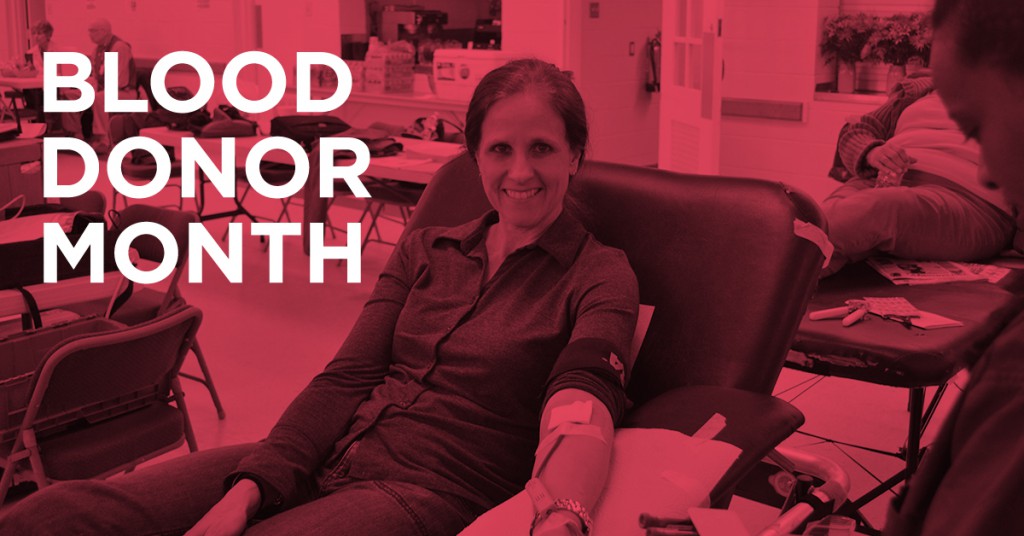 Do you have "save a life" or "help my community" on your list of New Year's resolutions? We've got the perfect way for you to accomplish both.
According to the American Red Cross, 44,000 blood donations are needed every day to meet the needs of those who require blood transfusions. But because of snowy winter weather and hectic post-holiday schedules, January is one of the most challenging months for blood donations.
Since 1970, National Blood Donor Month has been observed every January. It pays tribute to the nearly 11 million people who give blood each year, as well as encourages others to give the gift of life by donating blood when it's needed most.
If you're eligible to donate, there's no better time of the year to make your contribution. But whether you're able to donate or not, you can always do your part by encouraging eligible friends and family to donate.
You don't have to go far to donate, either. Join us on Monday, January 23, from 1pm to 6:30pm at the American Legion Post 82, located right here in La Plata, for a blood drive that's jointly sponsored by the American Legion and UM Charles Regional Medical Center.
So whether you're doing it to fulfill a resolution, or you just want to be someone's hero, visit this site to choose your donation time today.