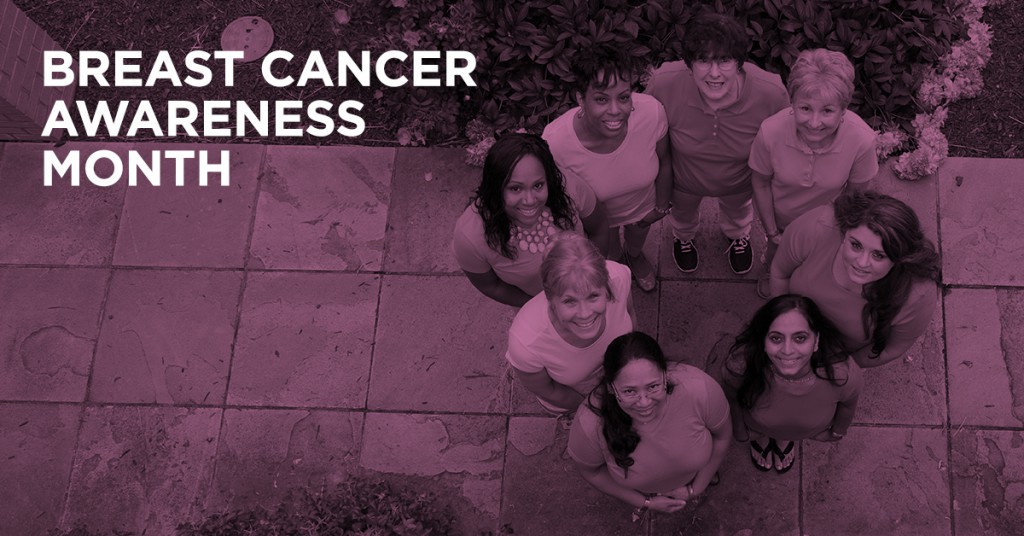 Other than skin cancer, breast cancer is the most commonly diagnosed cancer in women, and the National Breast Cancer Foundation estimates that one in eight women in the United States will receive a breast cancer diagnosis at some point in her lifetime. Even more staggering is the latest data from the Centers for Disease Control and Prevention, which states that nearly 41,000 women succumbed to the disease in 2013 alone.
Those sobering statistics don't have to be things we accept as reality forever — that's why UM Charles Regional Medical Center is an advocate of National Breast Cancer Awareness Month and invites you to arm yourself with knowledge to better understand that early detection saves lives.
Here are some quick facts from our Online Health Library to help you determine your level of risk of developing breast cancer:
Age Factors

: 77% of new breast cancer diagnoses are in women over the age of 50.

Personal Medical History

: Women with a history of breast cancer in one breast have three to four times higher risk of developing a new cancer in the other breast.

Breast Density

: Women with more lobular and ductal tissue (dense tissue) are more likely to develop breast cancer — it also makes it harder for doctors to see abnormal areas on a mammogram.

Family History

: Women in families that have a history of breast cancer are at a higher risk for developing breast cancer.

Lifestyle

: Alcohol use and obesity have both been linked to an increased risk factor. Conversely, a healthy diet and exercise is linked to a reduced rate.
There are more risk factors to consider for breast cancer. Visit our Online Health Library to see them all and learn more about the disease as a whole. While you're there, be sure to read why it's so important to get screened with regular mammograms and find out what other tests exist for detecting breast cancer.
Your learning doesn't have to end here! You're invited to take part in our upcoming Breast Cancer Symposium on October 25. Get an update on breast and ovarian cancer from our team of experts.  Here are the details for this great event:
Breast Cancer Awareness Luncheon
Tuesday, October 25, 2016 11:00AM – 2:00PM
Waldorf Jaycees Community Center
3090 Crain Highway, Waldorf
RSVP by 10/20 to 888-332-4847 or visit charlesregional.org.