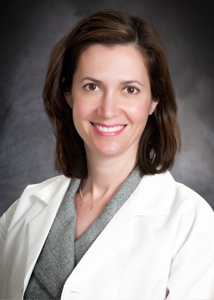 We are very pleased to announce Maria Litzendorf, MD has joined University of Maryland Charles Regional Surgical Care. As a Board Certified Vascular Surgeon, Dr. Litzendorf offers a wide array of vascular treatments and procedures for you, close to home.
Dr. Litzendorf received her undergraduate degree from the College of William and Mary. She attended Eastern Virginia Medical School in Norfolk, Virginia and completed her General Surgery Internship and Residency at Boston University Medical Center. She subsequently completed a vascular surgery fellowship at Ohio State University Medical Center. Dr. Litzendorf has served for the last two years as an Assistant Professor of Clinical Surgery at Ohio State Medical Center College of Medicine in the Division of Vascular Diseases and Surgery.
The specialized skills and experience Dr. Litzendorf brings will provide you with easy access and specialized treatment for:
Leg pain
Varicose veins
Spider veins
Peripheral artery disease
Non-healing wounds and limb salvage
She chose her field in part because of the opportunity for an ongoing connection with her patients. "I enjoy having a one-on-one, long-term relationship with patients in a process where I can make a difference," she said. "When you love what you do, it's easy to do it with a smile."
This is an exciting time for the University of Maryland Charles Regional Medical Center and the surgical practice as we grow in our affiliation with the University of Maryland Medical Center.
To reach or make an appointment with Dr. Litzendorf, please call our office at 301-609-5006.