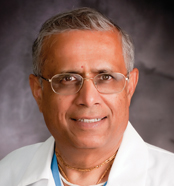 Dr. S.J. Patel, a well-known and respected general surgeon, is now a proud addition to University of Maryland Charles Regional Surgical Care (formerly La Plata Surgical Care). He offers a wide range of surgical services to help you achieve and maintain your optimal health.
Surgical services include:
Cancer
Infections
Masses
Hernia
Gallstones
Abdominal pain
Appendicitis
Call 301.609.5006 to schedule an appointment.